Before you begin:
NetFoundry Ziti Desktop Edge supports macOS 10.15 or later.
These instructions apply to MAC operating systems only.
The user is presented with the "An endpoint has been shared with you" screen in the message or welcome email.
Installing Ziti Desktop Edge for MAC:
In this example, we will be using the MAC Desktop Edge so the user should download the Registration Key attachment in the email. This is a .jwt (JSON Web Token) file. Then click on the Download and Enroll Tunneler to be directed to the endpoints downloads page.
NOTE: The QR code is provided only for NetFoundry Mobile Edge endpoints.
If you haven't received any messages or emails to install MAC Desktop Edge, please coordinate with your administrator or staff responsible for the MAC Desktop Edge installation to send your welcome email or message with the Registration Key and Installation Link.
The .jwt Key is good for one-time use and expires within a given period of time.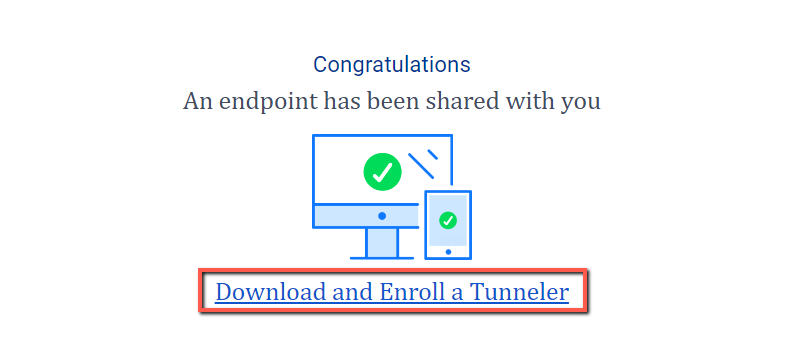 In this example choose MAC Ziti Desktop Edge and click DOWNLOAD.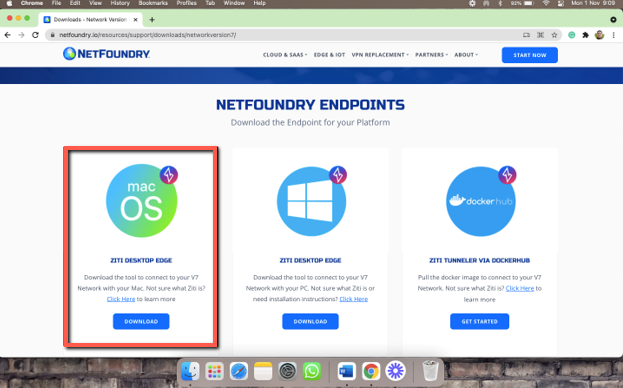 After a notification comes up, just click "Open App Store." This brings the user to the Apple App Store.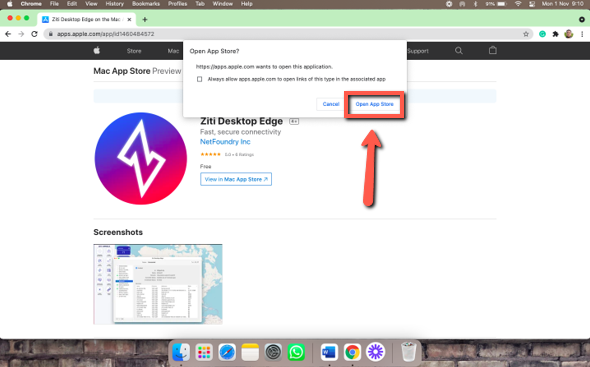 You will have the page to download the most recent Mac Ziti Desktop Edge.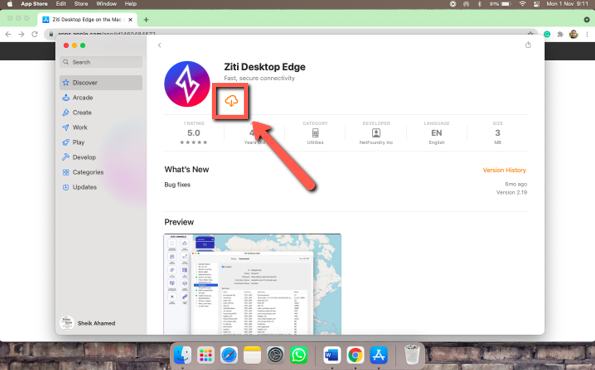 And after the download and installation is complete, click on "open"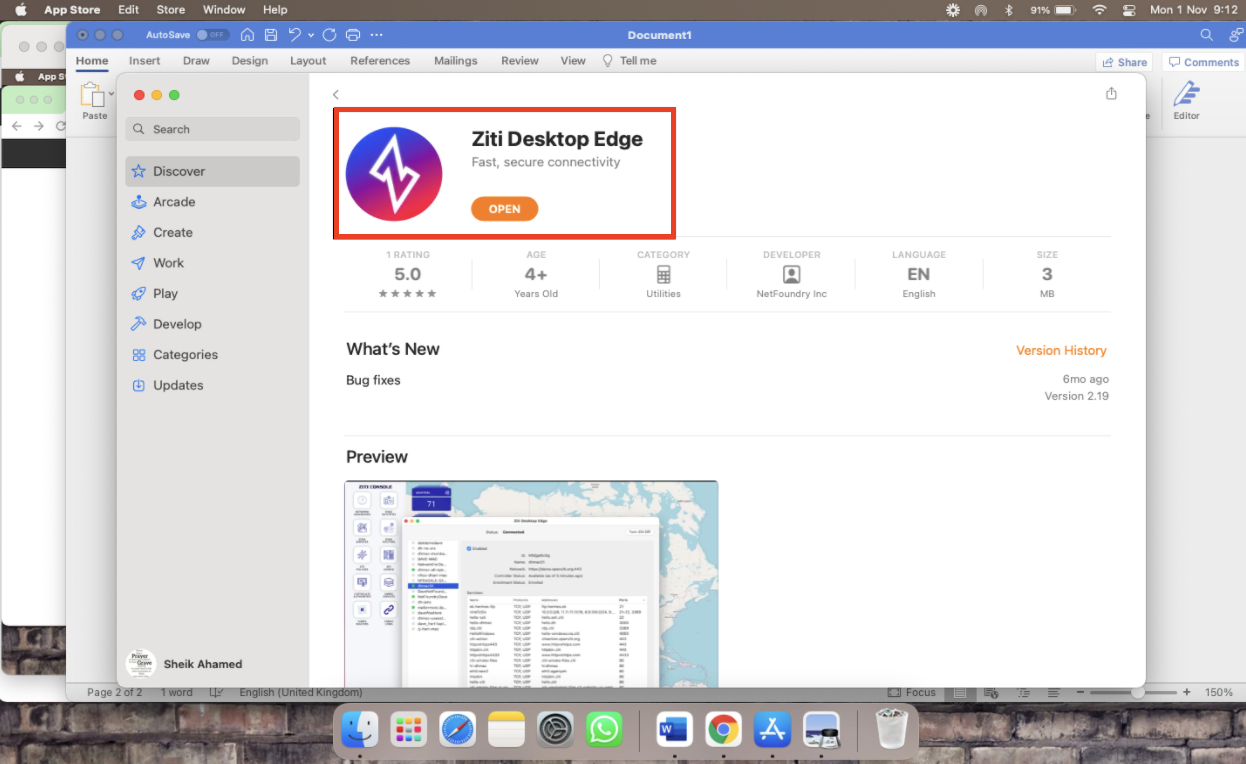 Registering your Ziti Desktop Edge for MAC to the network:
The MAC Desktop Edge will display. Click on "Turn Ziti On" and the user will need to click add an identity by clicking the plus sign to choose the key downloaded a while ago when we started creating the endpoint.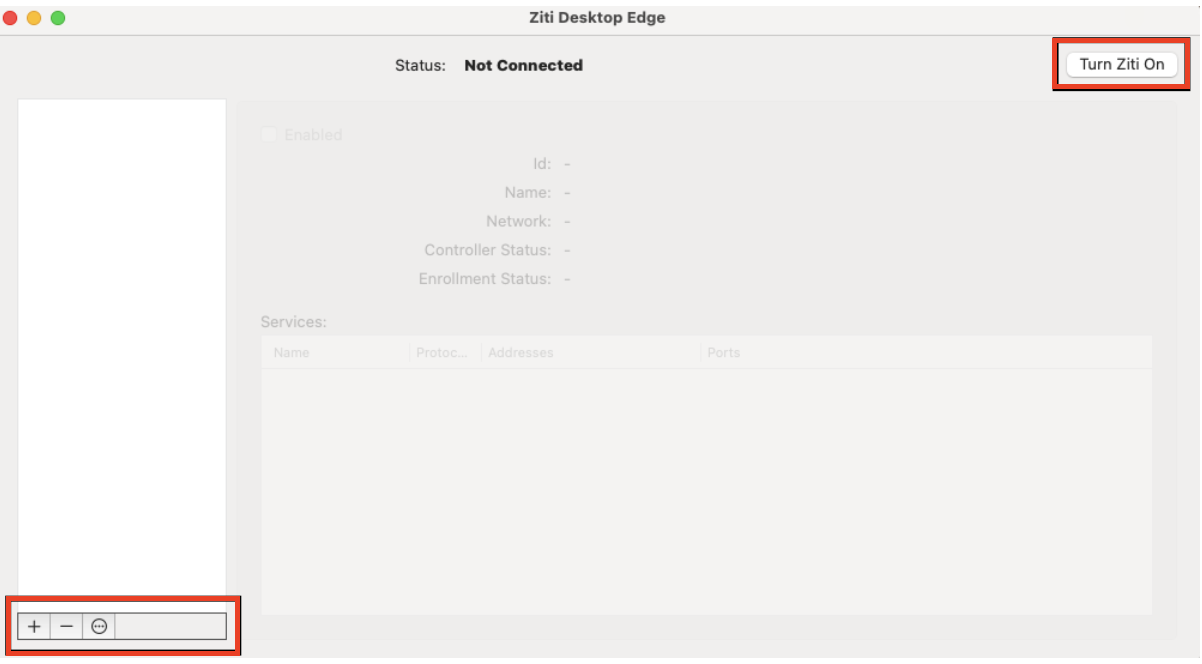 Find and select the downloaded key and then click on "Open"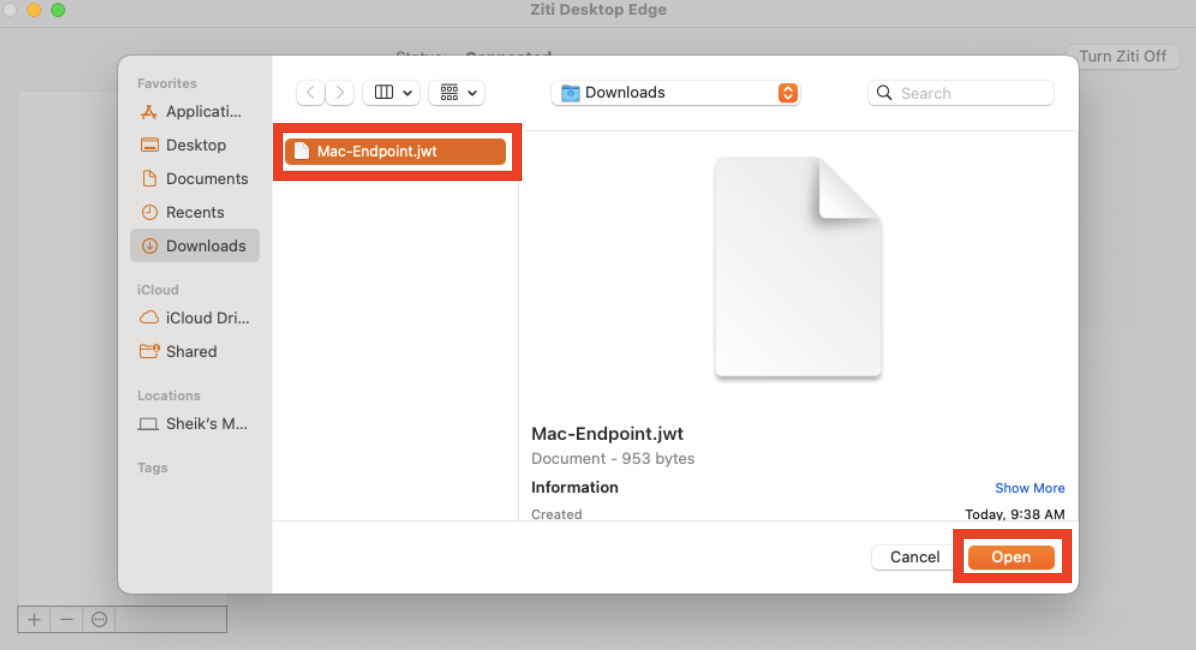 You'll be brought back to the MAC desktop edge where you will click on "Enroll"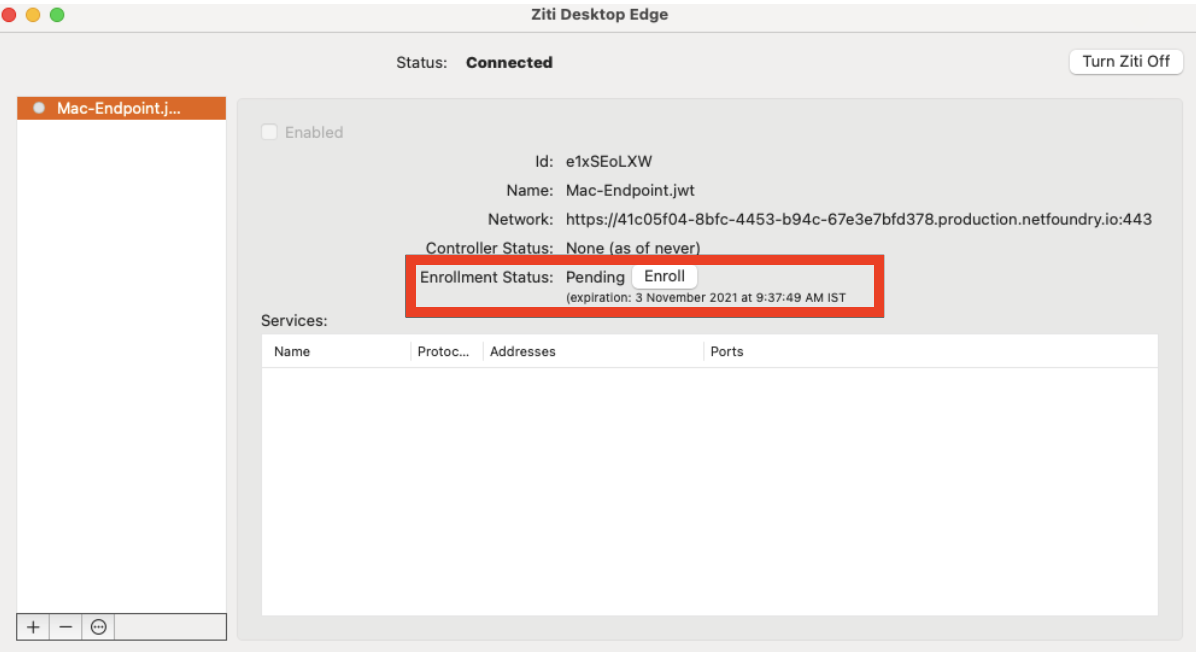 The Enrollment Status will show "Enrolled" once it's completed. Once the identity has been enrolled and registered you will be granted from the AppWAN definitions.

You can double check the success of your MAC Desktop Edge installation with your administrator.
Updating Ziti Desktop Edge for Mac - Go to https://netfoundry.io/resources/support/downloads/networkversion7/ or go directly at the apple store at https://apps.apple.com/app/id1460484572 to download and install.
NOTE: If you already have MAC Ziti Desktop already installed and you are updating it, please make sure to turn off your MAC Ziti Desktop Edge before updating it
The troubleshooting guide for MAC Desktop Edge can be found here