About:
NetFoundry has launched support for MFA on Mac Desktop Edge starting version 2.22. This article takes you through the steps in enabling MFA on Mac Desktop Edge.
Steps to enable MFA on MDE:
Your Ziti Desktop Edge should be updated to the latest version by checking About Ziti Desktop Edge >> Version x.xx (Check the latest version for Mac Ziti Desktop Edge at the downloads page)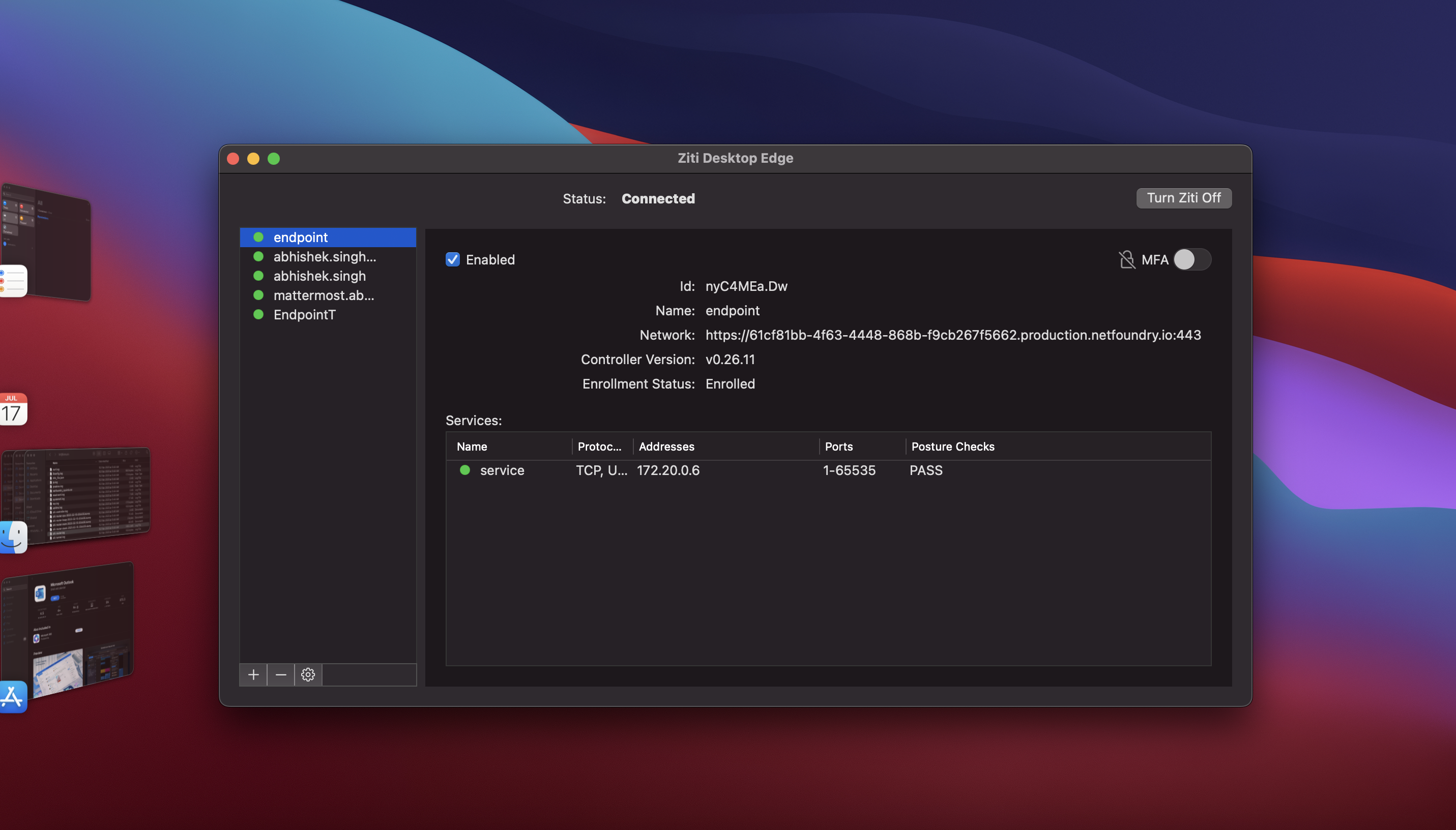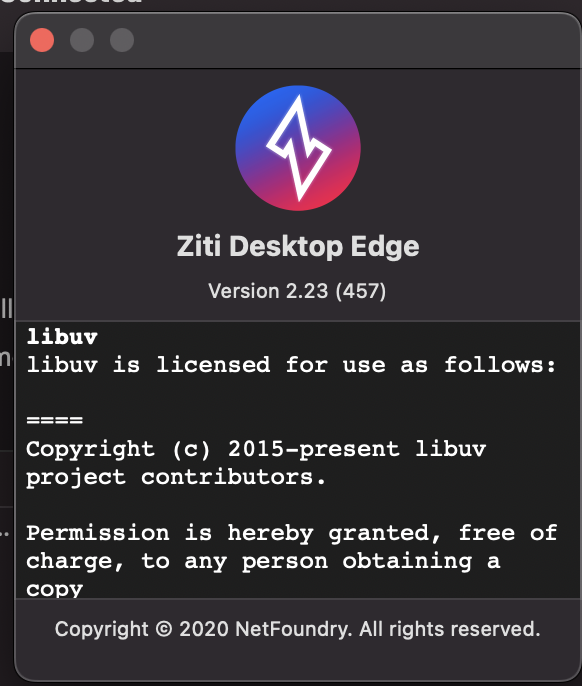 After checking if Ziti Desktop Edge is at the latest version.
You can see MFA on the top right side of Ziti Desktop Edge window. Click on the MFA Enable toggle >> when a pop out of a QR code appears, get your mobile phone and use any TOTP authenticator app you have to scan the QR code >> Enter the code from Authenticator >> click OK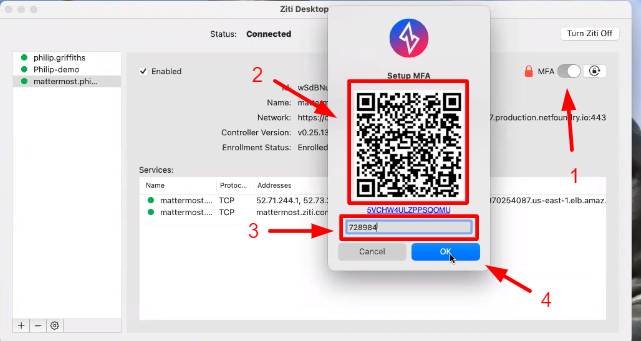 You should see MFA turn green once enrolled: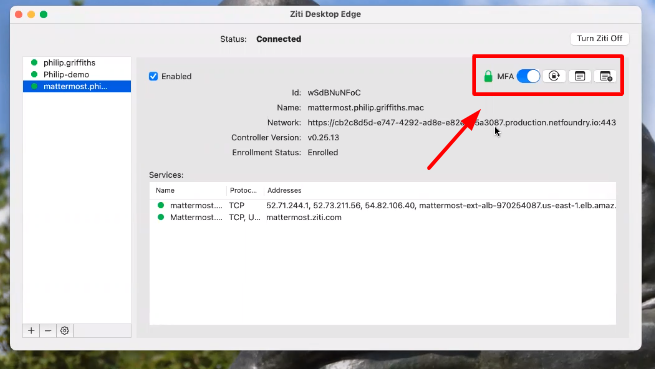 You are all set!!