Collecting logs from Ziti Desktop Edge for Windows
The logs can all be collected using the UI by going to Main Menu > Feedback. You'll get the latest logs attached to an email ready to be sent off for support.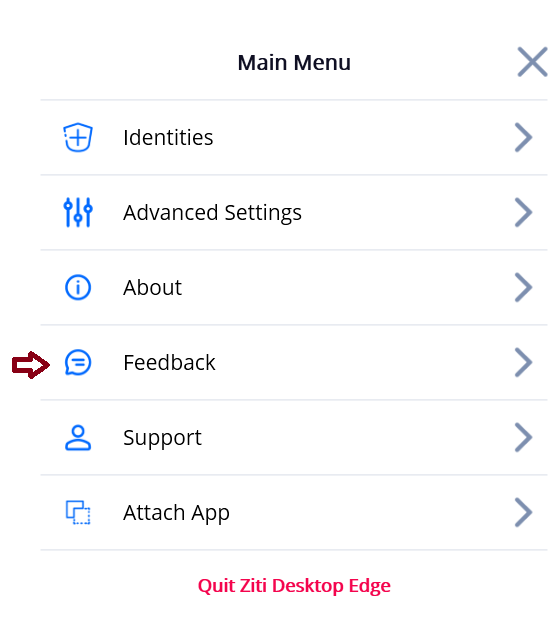 Sometimes more logs might be required or the process of fetching logs from the Main Menu > Feedback can fail if the ziti-monitor service is not running. If the problem is around automatic updates failing etc., sometimes you need to go to the log location and zip the logs manually by right-clicking on the logs folder and 'send to archive.' The log files from the service require administrator privilege to access and are located at (x86)\NetFoundry, Inc\Ziti Desktop Edge\logs (or wherever you installed the Ziti Desktop Edge).
Setting the logging level
At times, our customer support team might ask for increasing the logging level for collecting more information. Do not leave the logging level in VERBOSE or TRACE and use it for the period of troubleshooting since it is disk intensive.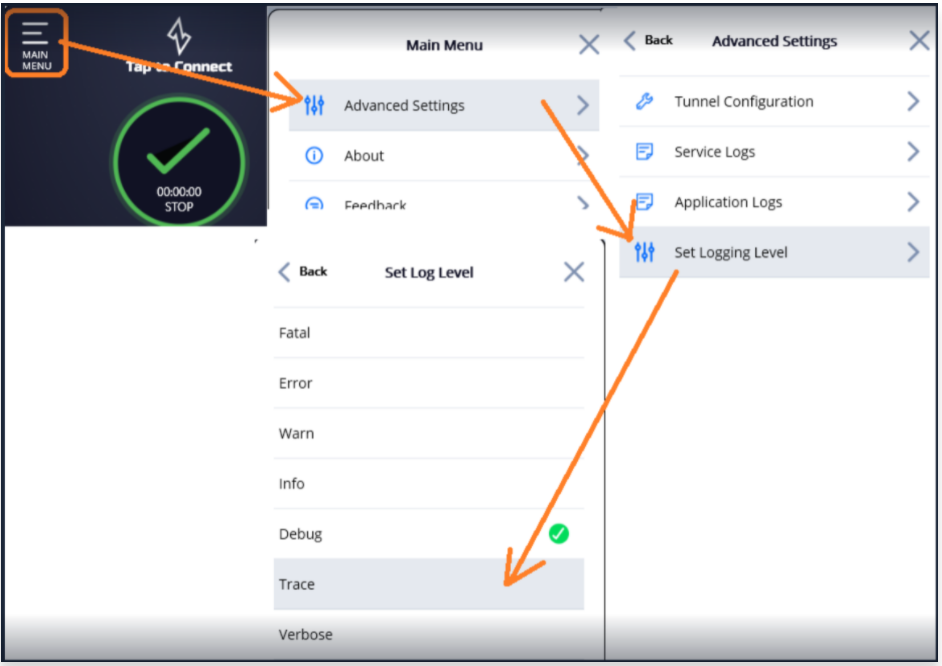 Attaching logs
Logs up to 15 MB can be sent over e-mail to Netfoundry Support. However, logs up to 50 MB can be uploaded by logging into NetFoundry Support Hub Portal.