Introduction
The network dashboard provides a high-level overview of your network, showing you important information at a glance. The dashboard is composed of several components: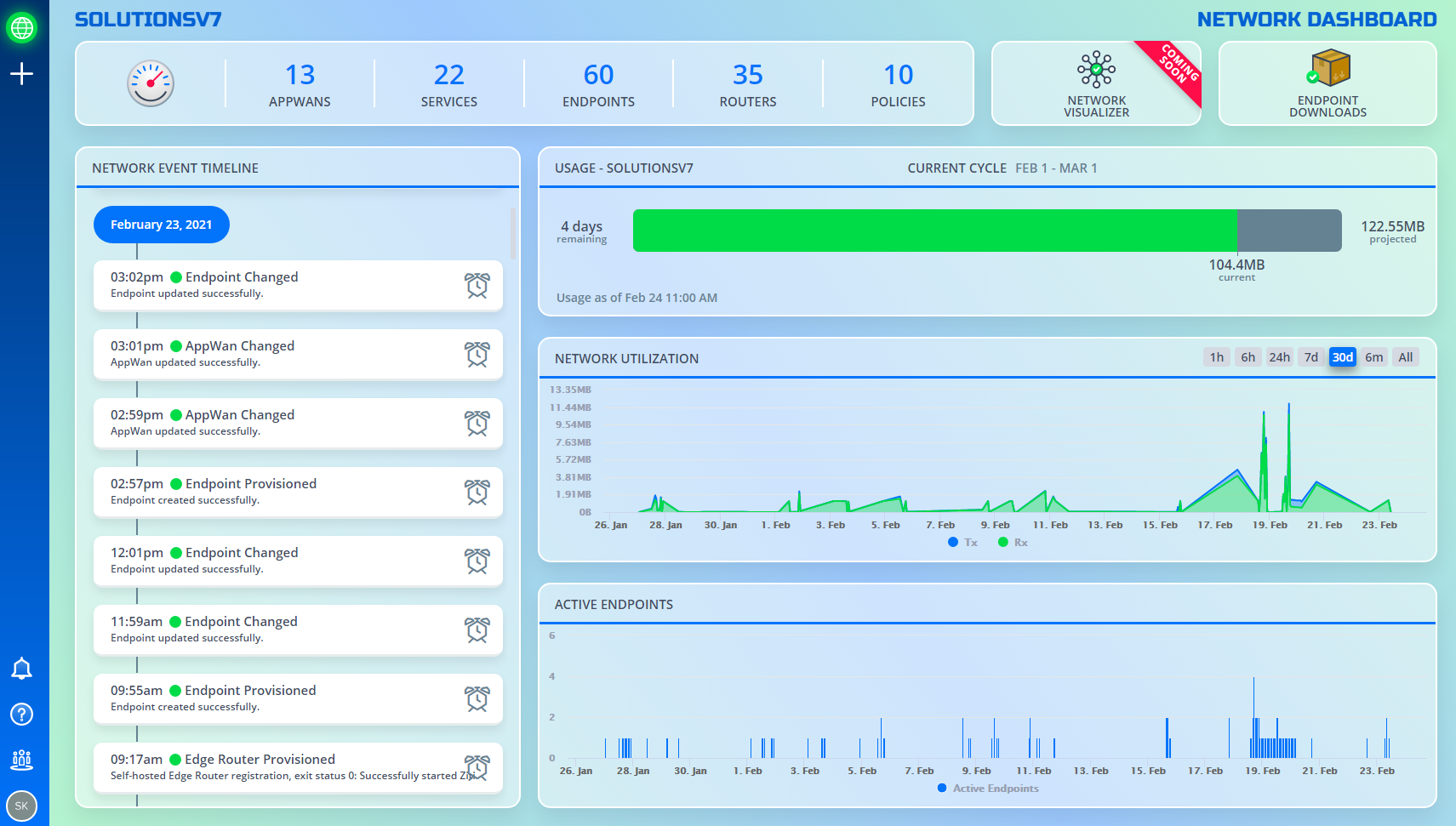 Resource Counts
Across the top of the dashboard are counts of the individual resources that exist on your network - AppWAN's, Services, Endpoints, Routers and Policies. Clicking on any of these boxes will bring you over to the management page for the particular resource, where you can add/modify/delete items.

Network Usage (Current Cycle)
This simple network utilization graph indicates how much data has traversed your network during the current billing cycle. It also extrapolates how much data you will consume by the end of the cycle, based on current usage patterns.

Network Utilization
This network utilization graph plots network usage over time. Use the time scale buttons, located in the upper right-hand corner of the pod, to zero in on the time period you are interested in viewing. When you change the time scale in this pod, it will also change the time scale in these other pods - endpoint usage, network event timeline, and open alarms.

Active Endpoints
Use this pod to determine the quantity of active individual endpoints (gateways and clients) that are consuming data on your network for the given time. i
The time scale in this pod is controlled by the time scale options in the Network Utilization pod.

Network Event Timeline
The network event timeline pod displays the most recent events at a glance. More information can be found on the Network Events page, which you can navigate to by clicking the green globe in the top left-hand corner of your screen and selecting Network Events from the list.
The time scale in this pod is controlled by the time scale options on the Network Utilization pod.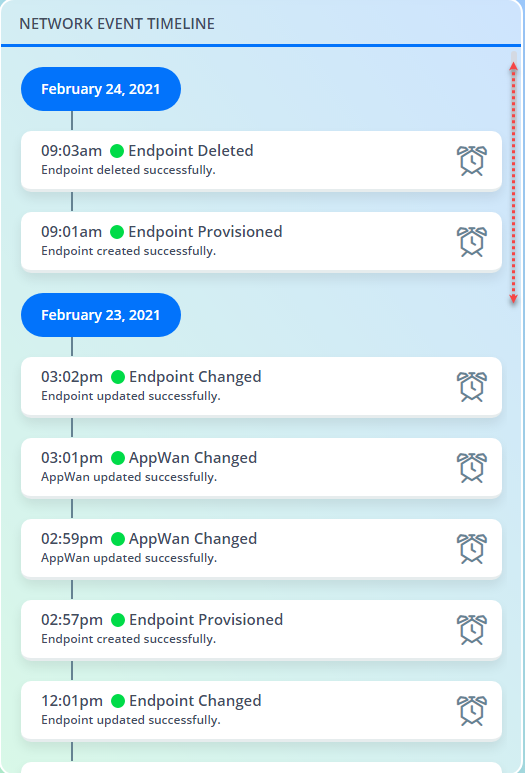 Network Topology Visualization - (Coming soon)
Coming soon to the Network Dashboard is a full interactive topology view tool for the entire Network and associated elements.