All Windows Desktop Edge clients should be upgraded to 2.1.9 as soon as possible.

A software issue was found in the Windows Desktop Edge version 2.1.8 that could cause an infinite loop when a client received a service update (not an addition or deletion) in certain conditions. Once the client has entered this state, the process must be restarted to break the loop. The issue has been corrected, and a new release is available. Users on version 2.1.8 should update immediately to avoid this problem, and the update will perform the necessary restart as well. The newest release is available at the link below, or the update can be performed from within the client desktop application.
https://github.com/openziti/desktop-edge-win/releases/tag/2.1.9
Note: Until WDE endpoints that are associated to the APPWAN are updated to 2.1.9, do not update any service in the APPWAN.
Clients should already have the notification that the update is available, in the Windows Desktop Edge Client, a red icon will appear over the Main Menu selection, as below: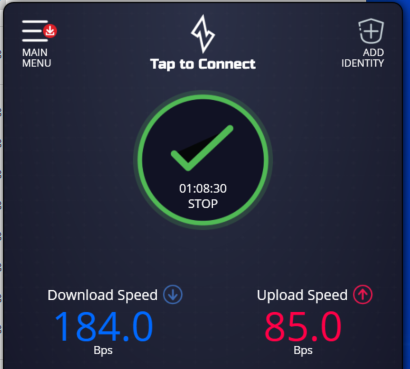 Selecting the Main Menu will open the Menu screen, and the Update Now option will be present. Selecting this will update the client to the 2.1.9 release.


How can console admins verify the version of endpoints?
In the NetFoundry console under endpoints, the "AppVersion" is displayed. Check that the version is 2.1.9

You can download the list as a CSV for checking version for a large number of endpoints