Overview
This bulletin covers feature releases that happened in the month of July 22 and other updates. Highlights include password policy update for ERs, launch of accessibility lists and MFA support in ZME for iOS.
Password policy update for NetFoundry ERs
NetFoundry edge routers have a default password expiry policy of 365 days since the last password reset. Responding to the feedback and request from customers, the password expiry policy is being reset to " no expiry". An update will be pushed to all customer edge routers to update the password expiry policy to "no expiry" on 1st September 2022. Refer the announcement for more details.
Rename a network
Console admins can now "rename" networks on their own. Hit the hamburger menu against your network name and select "Rename" to be able to rename your network.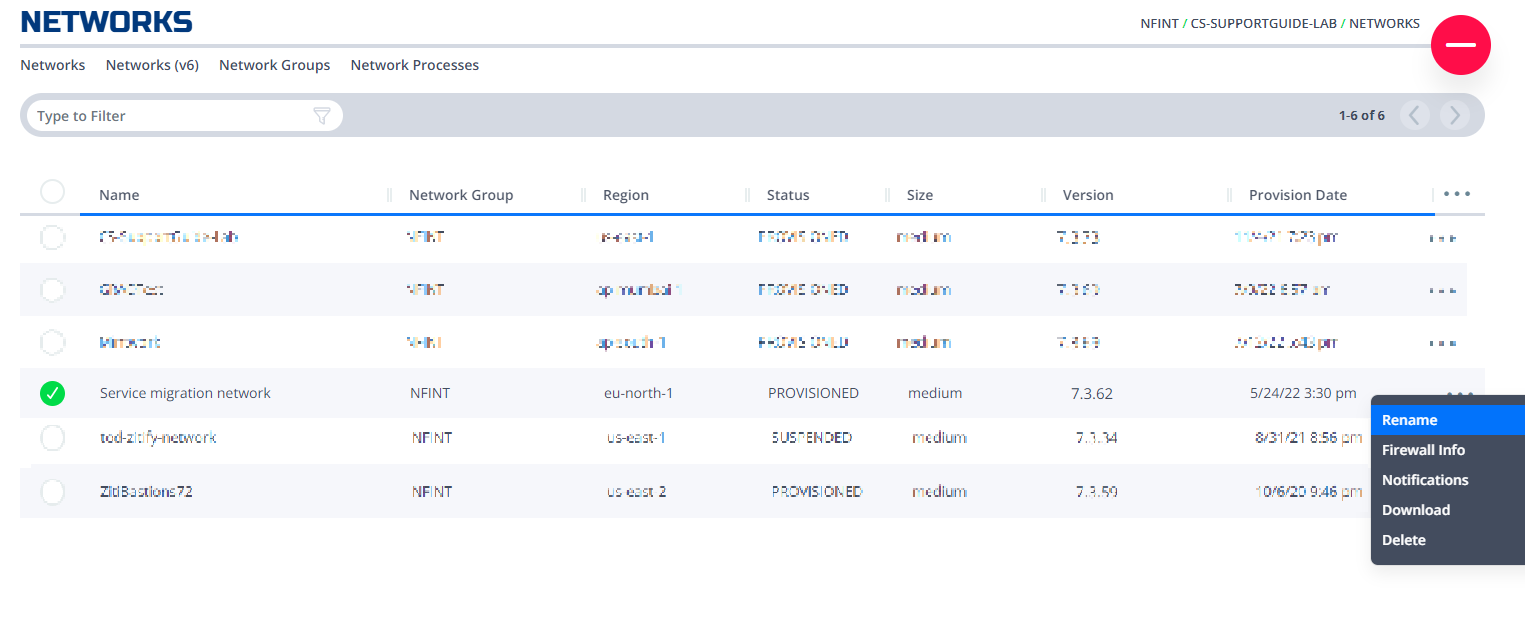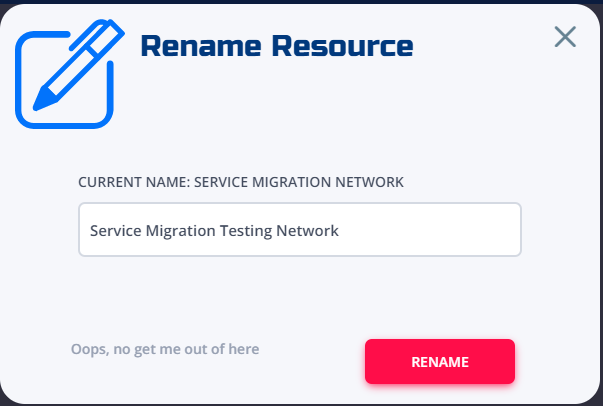 Associated lists
NetFoundry has launched the feature of associated list of resources for endpoints and services. There is more coming up under associated lists in the near future.
Endpoints:
The list of services that an endpoint has access to, is listed under the endpoint's view in console.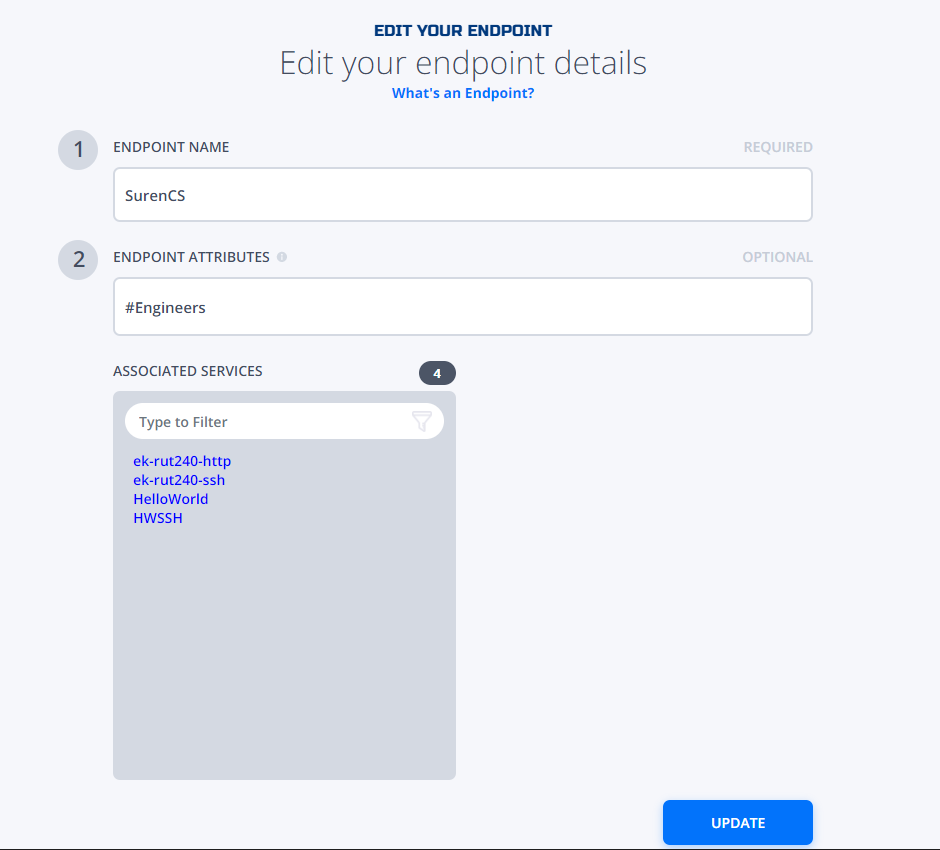 Services:
The list of endpoints that a service is associated to, is listed under the service's view in the console.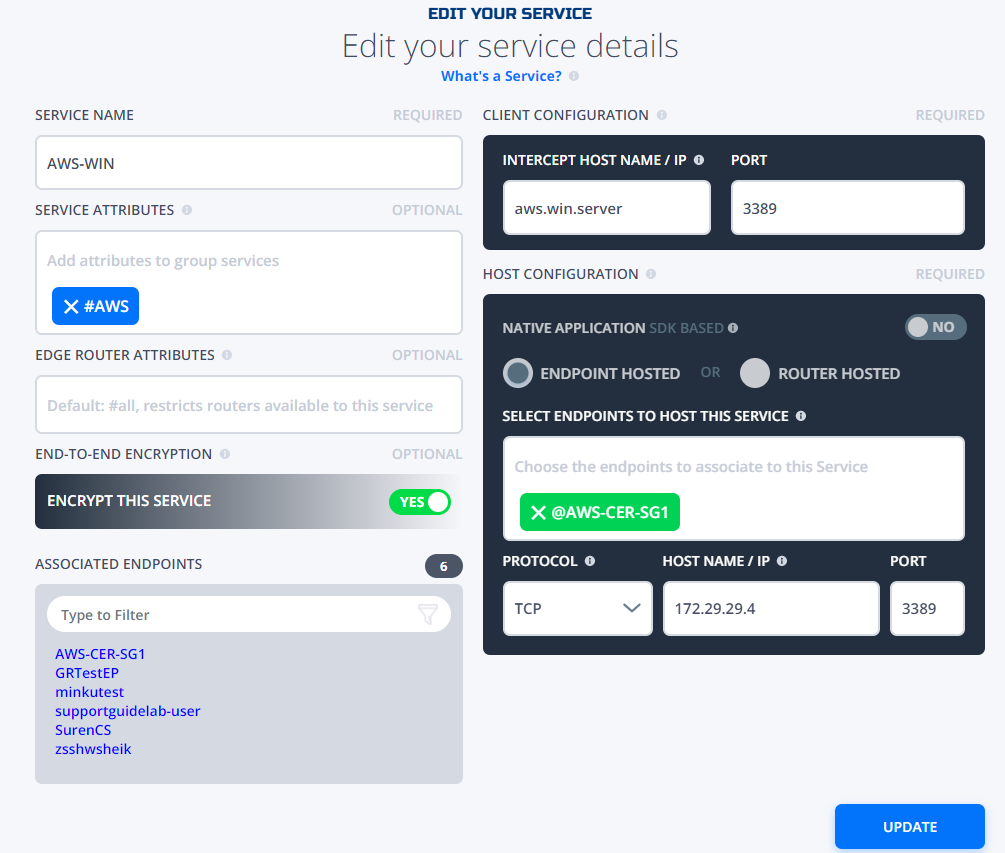 Controller address under firewall info:
NetFoundry transitioned network address for controllers from IP to domain name. The domain name of your controller can be found under network firewall info in the console. The copy option has been added for ease of use.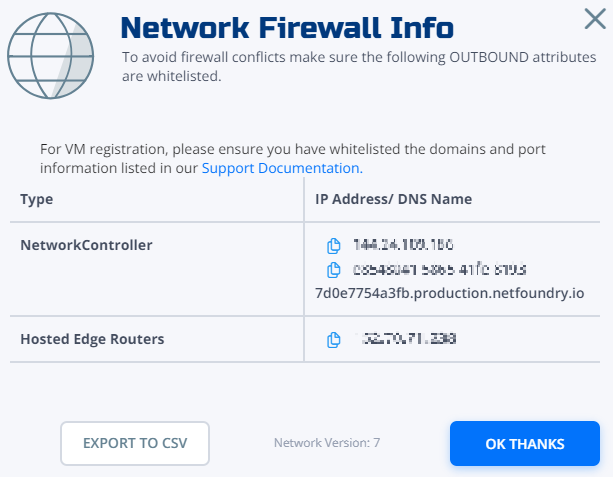 MFA support for Ziti Mobile Edge - iOS:
Starting app version 2.24, ZME- iOS supports MFA. So if you are looking to add that extra layer of authorization, try enabling MFA on ZME - iOS endpoints and MFA posture check in APPWANS.
1. Click the toggle button against the " Multi Factor Auth" field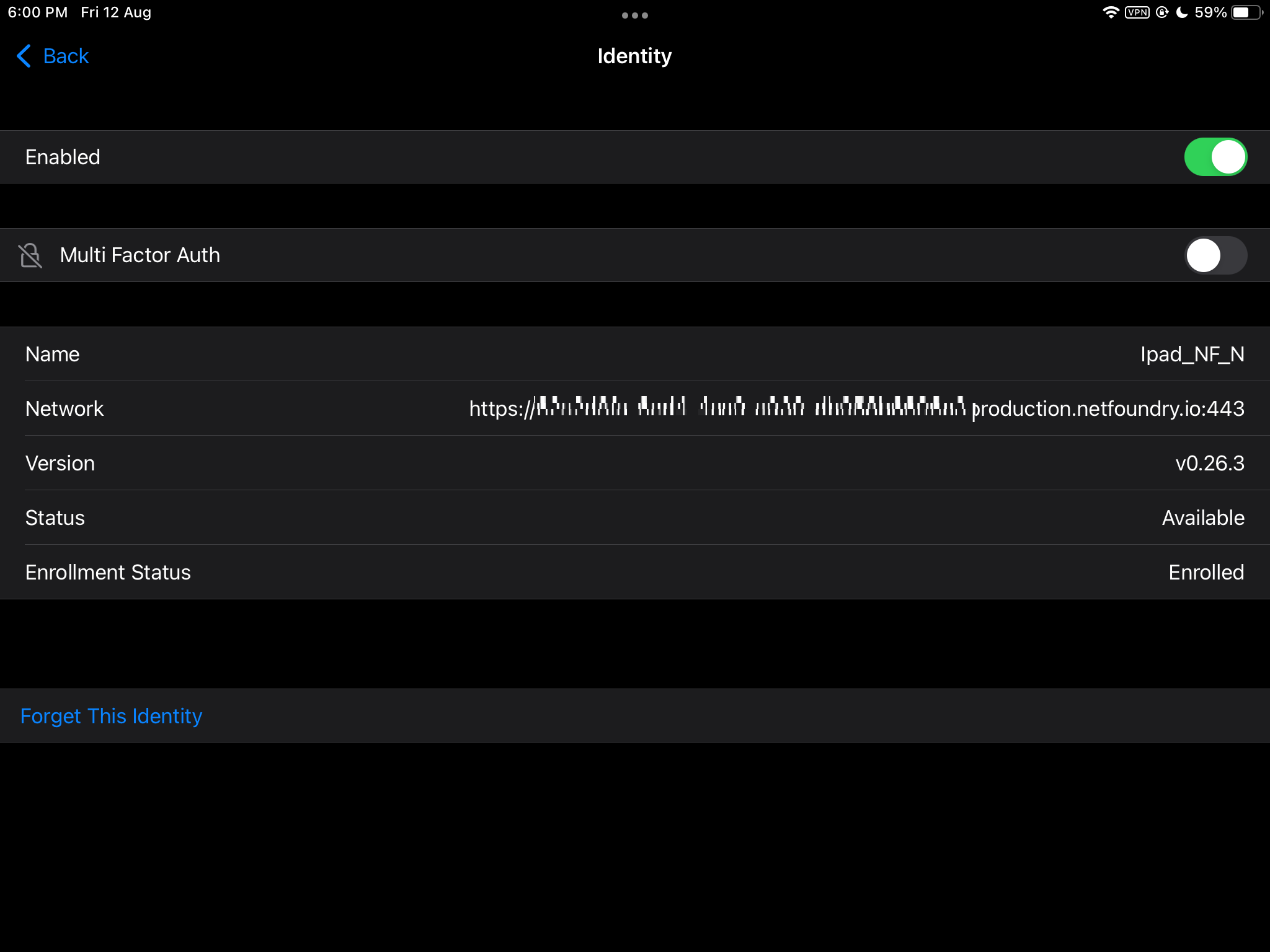 2. Use any TOTP authenticator app, scan the QR code and enroll your identity for MFA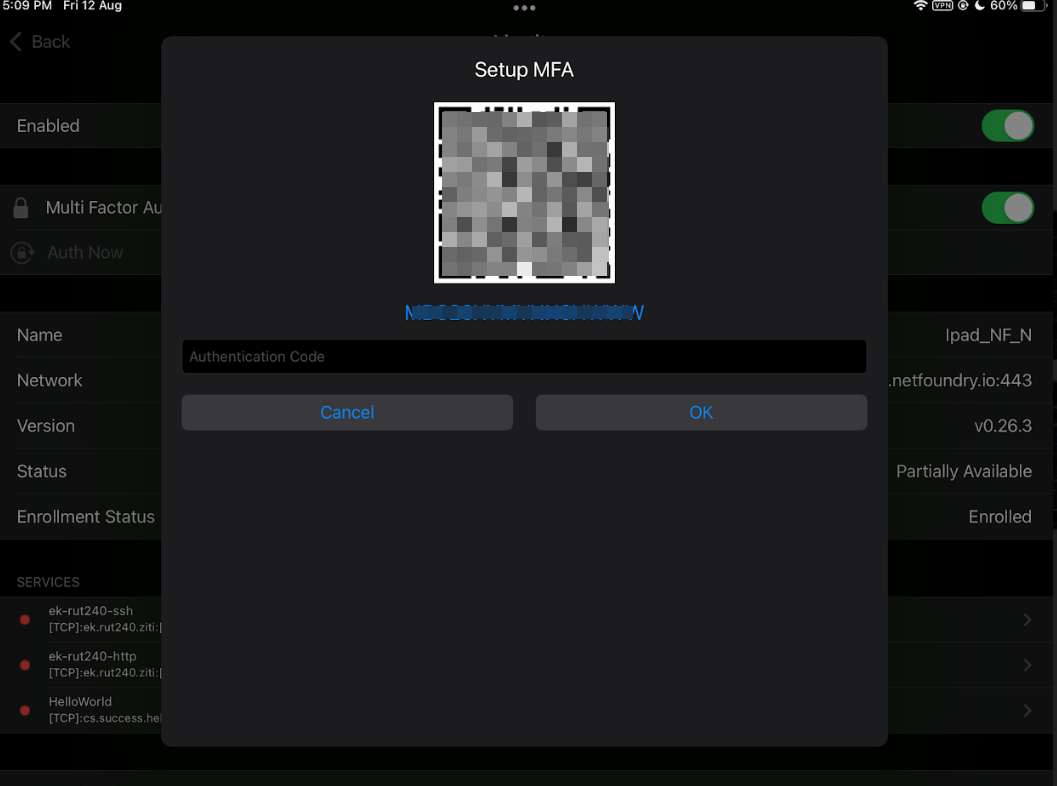 3. Once enrolled, you will see the lock icon turn green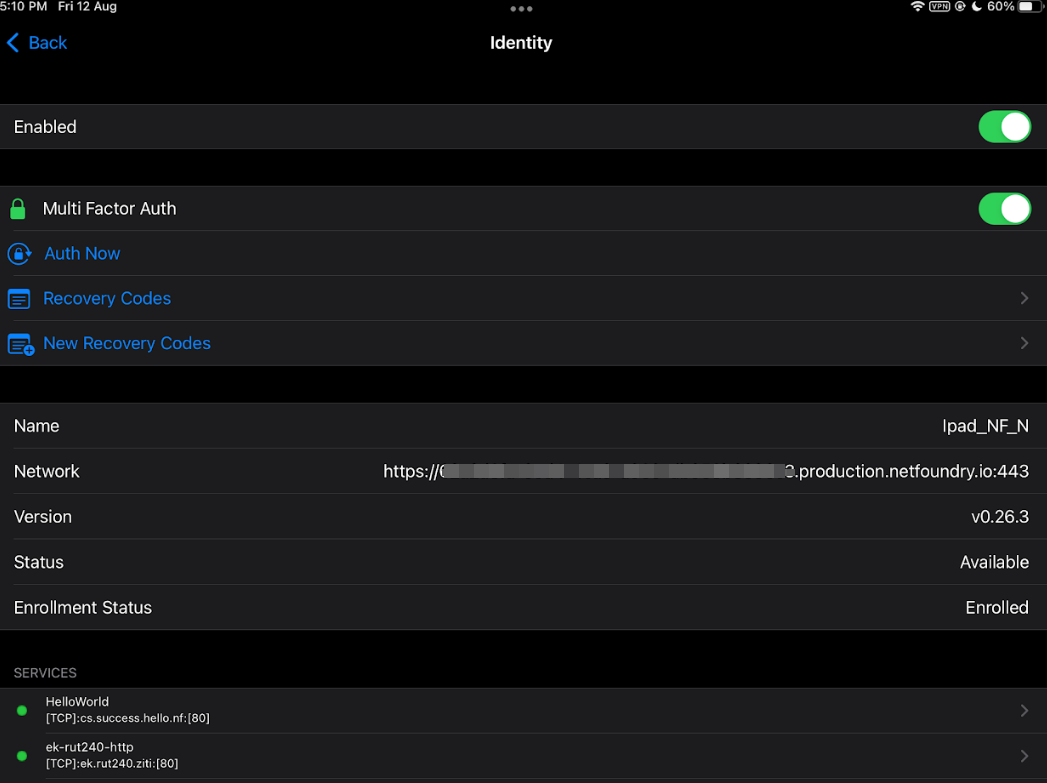 An admin can check that an endpoint is enrolled for MFA in the console

Updates on ZTAA - Zero Trust Application Access and ZTHA - Zero Trust Host Access:
NetFoundry and our customers have been working together on the journey of application embedded zero trust networking that is the most secure of all the zero trust network models. Here are some of the many examples of how NetFoundry can secure networks for apps and workloads:
Read more at NetFoundry For developers
Articles , updates and software releases:
How Service Source Transparency Works
How to Configure Syslog Client on the NetFoundry Ubuntu VM
Backing up Kubernetes ETCD database to remote server privately over NetFoundry Network.
Closing Thoughts:
Watch our youtube channel and openziti channel for updates, demos and all exciting stuff on NetFoundry. If you have any questions or feedback about these features or anything to do with NetFoundry please contact us at customer.success@netfoundry.io