Overview
This update covers releases over the last month. Release Notes of March 14th are covered in this bulletin. Highlights include the controlled release of network upgrades via console, improved console sign up and sign in process and the aggregate service health.
Hostnames for service creation:
Service creation in console now requires the host names to have a '." in between. This move is intended to reliably resolve host names across various operating systems ( some of them have a challenge when the host name does not have a "." in between)
Network Metrics usage by Attribute:
Metrics explorer, one of the most insightful features of the console now allows to filter metrics by endpoint attributes. You can now gain visibility to a specific group of endpoints.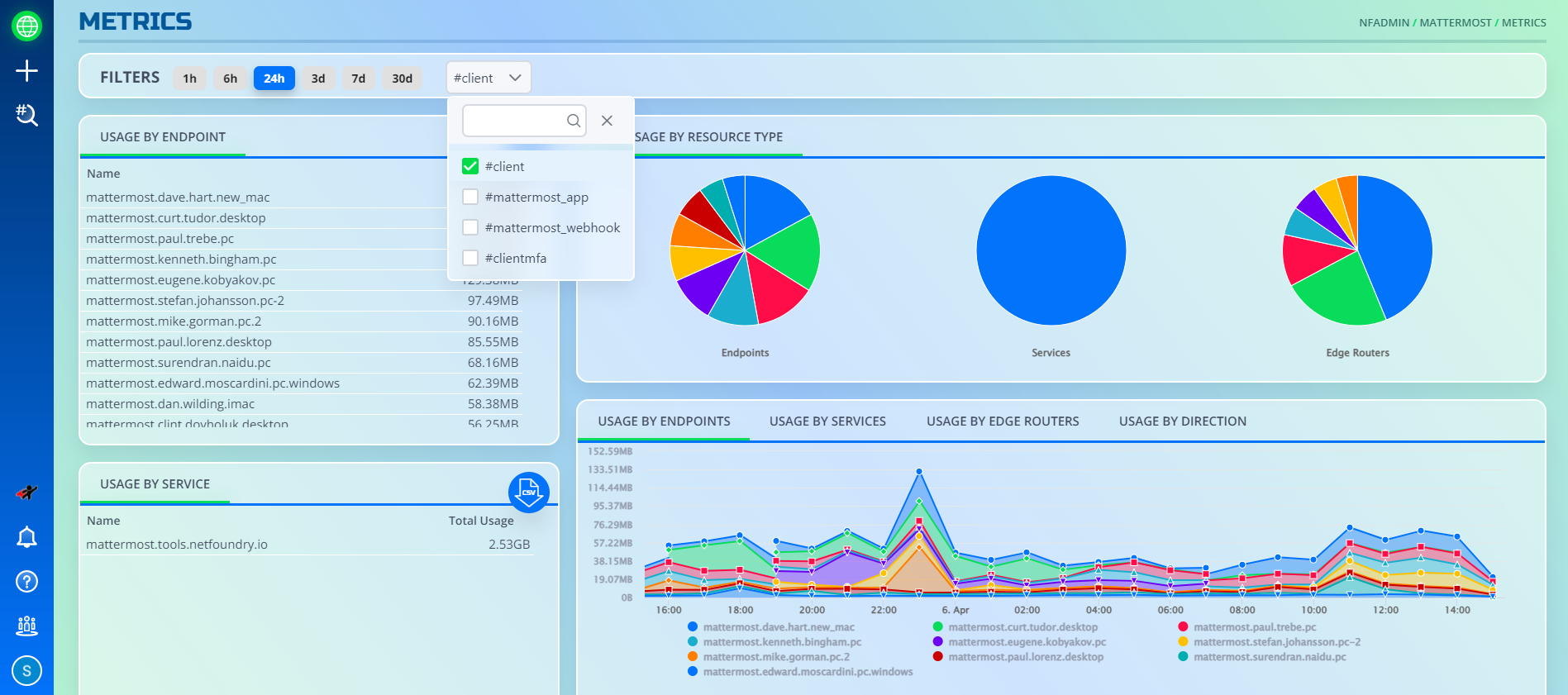 Endpoint events:
Endpoint events are now visible against each endpoint. You can view specific events of an endpoint by clicking on endpoints ---> endpoint name ---> events in the console.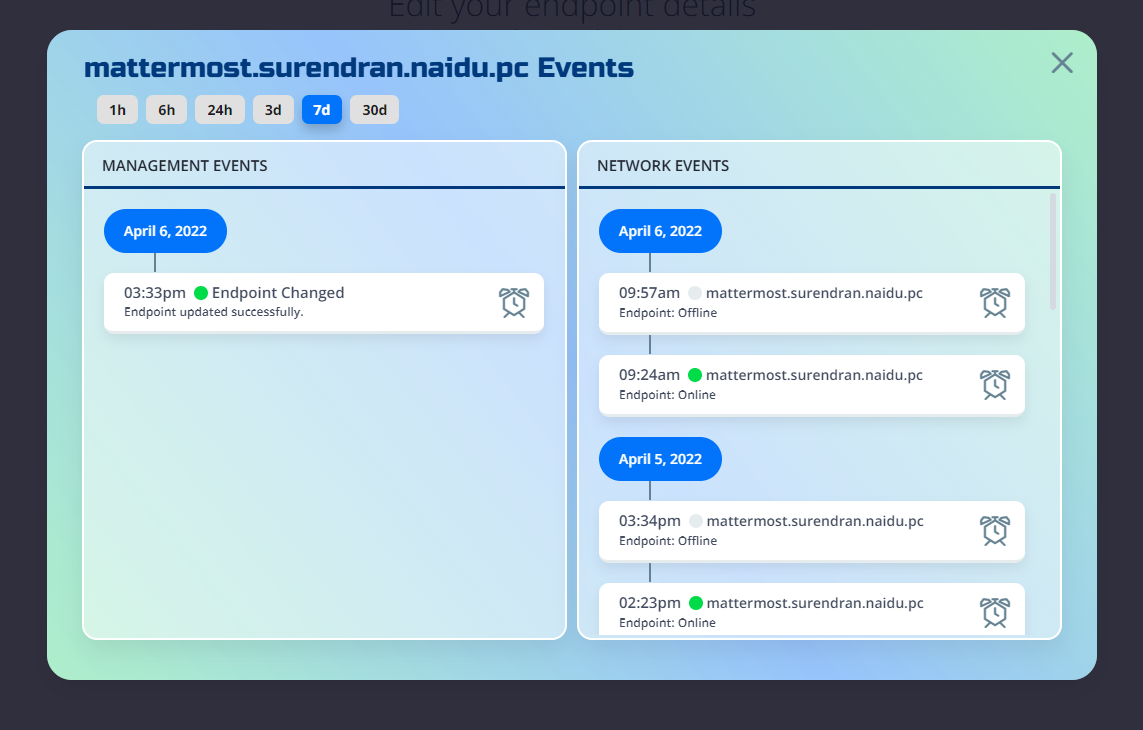 Endpoint last offline time stamp:
You can now get to know the last online status of an endpoint. This will help in troubleshooting as well as tracking adoption.

Service configuration support for DNS wild card:
The console now supports DNS wild card configuration. Note that as of today, only linux tunneller endpoints support wild card DNS and NetFoundry is working on launching support for other endpoints.
Example use of DNS wild card:
Use a host name that intercepts all domains with the domain name ".nf" such as ziti.nf or hello.nf or custsuccess.nf. The feature would be useful in scenarios where multiple URLs with common domain names have to be used in service config. Ex - Active directory service from Microsoft uses SRV and requires support for wild card DNS
Network upgrades via console:
If you were on a network upgrade meeting with our support team in the last two weeks, you would have experienced the console led, automated network upgrade process. NetFoundry has currently made a release for "internal" use of network upgrades via the console. This removes the need for manual "ssh" or "login" to the routers or the controller for a software upgrade. In addition, the updates for the ERs are downloaded via a secure zero trust / dark connection to the controller.
Service dial health - Aggregate view:
After launching service dial health in December 2021, NetFoundry has launched the aggregate service health of the network that lists the service health of top 10 services in the network and the % success / failure rate. The data is available for the last 1 hour / 6 hours / 24 hours / 7 days and 30 days.

Changes to console sign up & login process:
For new console sign ups, the e-mail ID provided during the sign up process is automatically selected as the user name.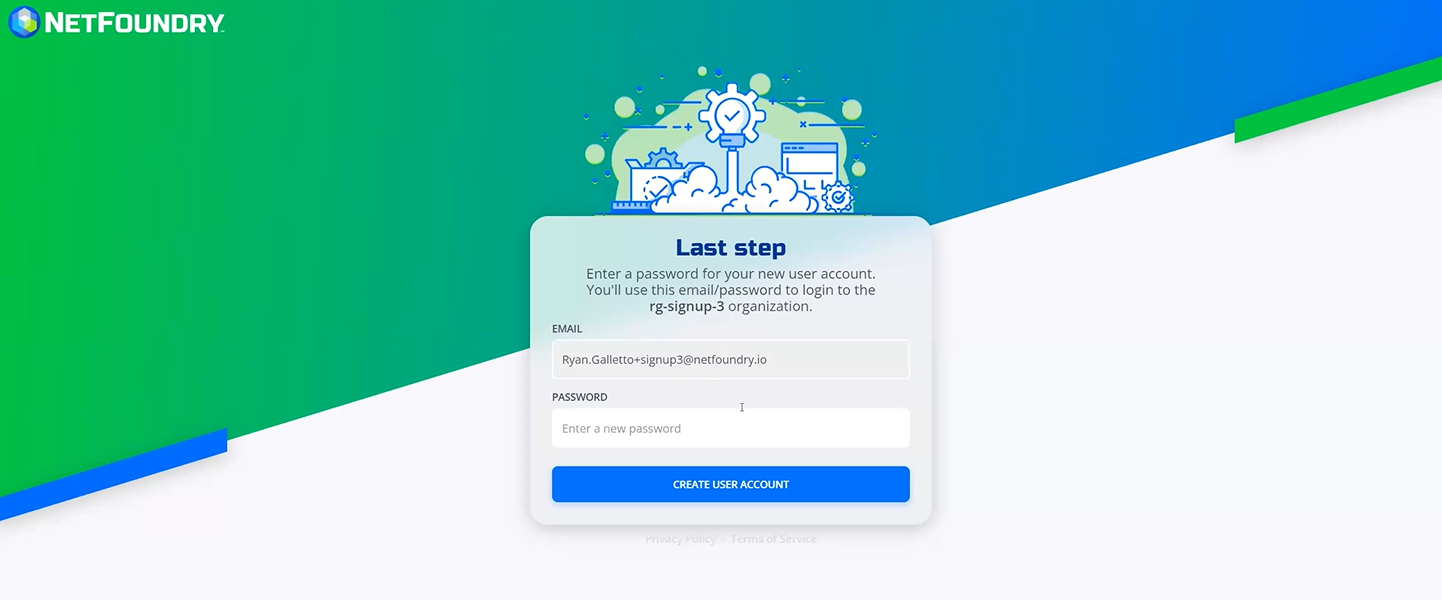 For existing console users ( existing customers), the refreshed pages and steps would be
1. Enter your org name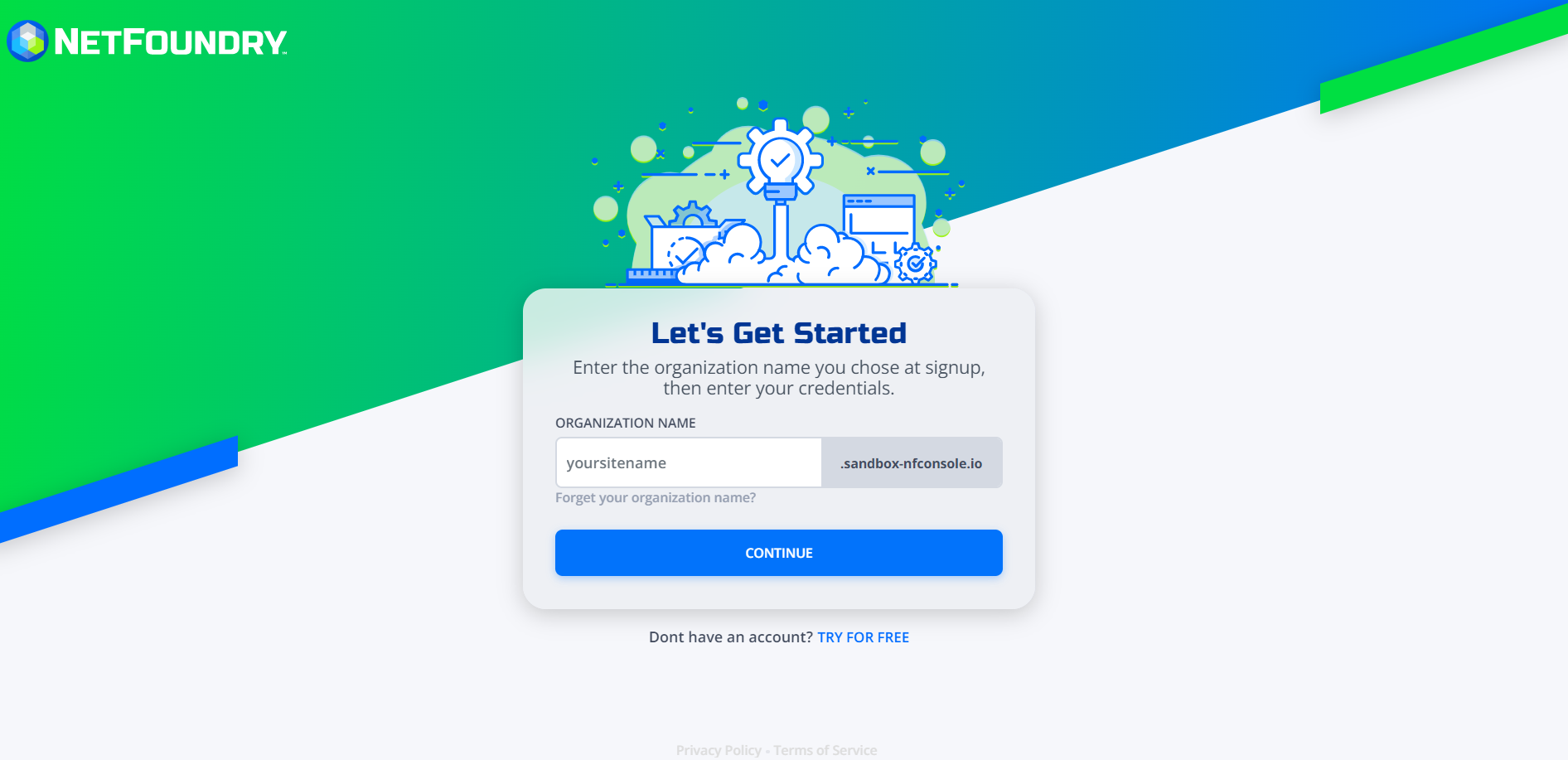 2. Key in your credentials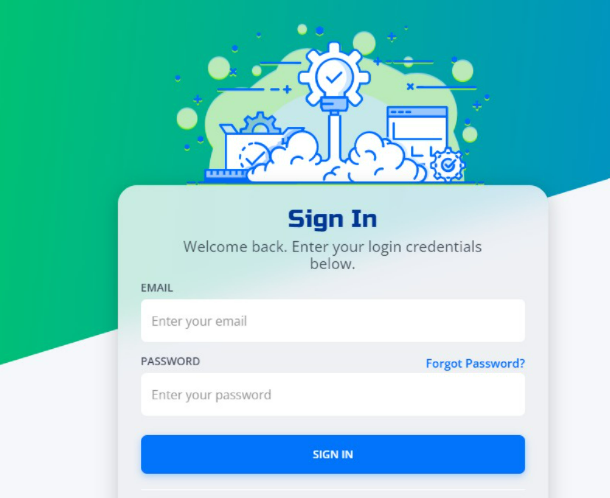 Legacy V6 platform service termination notice:
With focus on our Version 7 ( ziti) platform, NetFoundry stopped any development on the legacy V6 platform in 2020. Existing customers of V6 have been migrated to the more feature rich V7 platform. Any residual V6 networks stands terminated by end of April 2022. The notice for the same was published in the console on March 31st.
https://support.netfoundry.io/hc/en-us/articles/5168208798349-Notice-of-Discontinuance-and-Termination-of-Order-Form-upon-Expiration-Date
Support Guides / Software Releases:
Closing Thoughts
If you have any questions or feedback about these features or anything to do with NetFoundry please contact us at customer.success@netfoundry.io