Introduction
Alarms are logs that are generated to give you a view into the changes and conditions that are occurring on your network.
Alarms are conditions that begin at a point in time and then resolve at a future point in time, e.g. a gateway goes offline at time A and comes back online at time B. Open alarms are those that are unresolved, while closed alarms are those that have resolved.
This article states how a user can create email notifications for alarms that occur on their network.
Creating a Notification
Go to Events, and then click on Notifications and you will see the Blue Plus Icon, click there.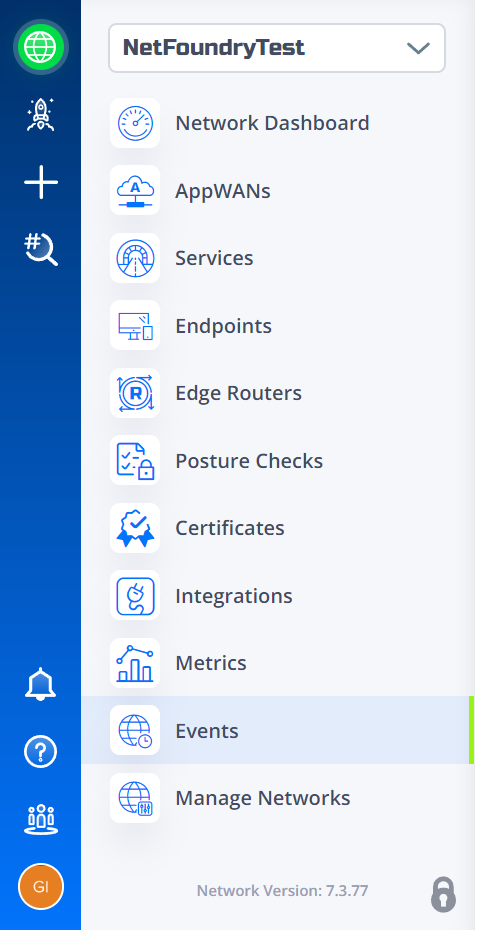 Then you will see a pop-up window. Here you can name your notification and set the notification type to alarm. Then you will need to choose the network for which you wish to get alarm notifications. Please note that notifications will be sent to the email address with which you logged into the NetFoundry web Console. And click 'CREATE'.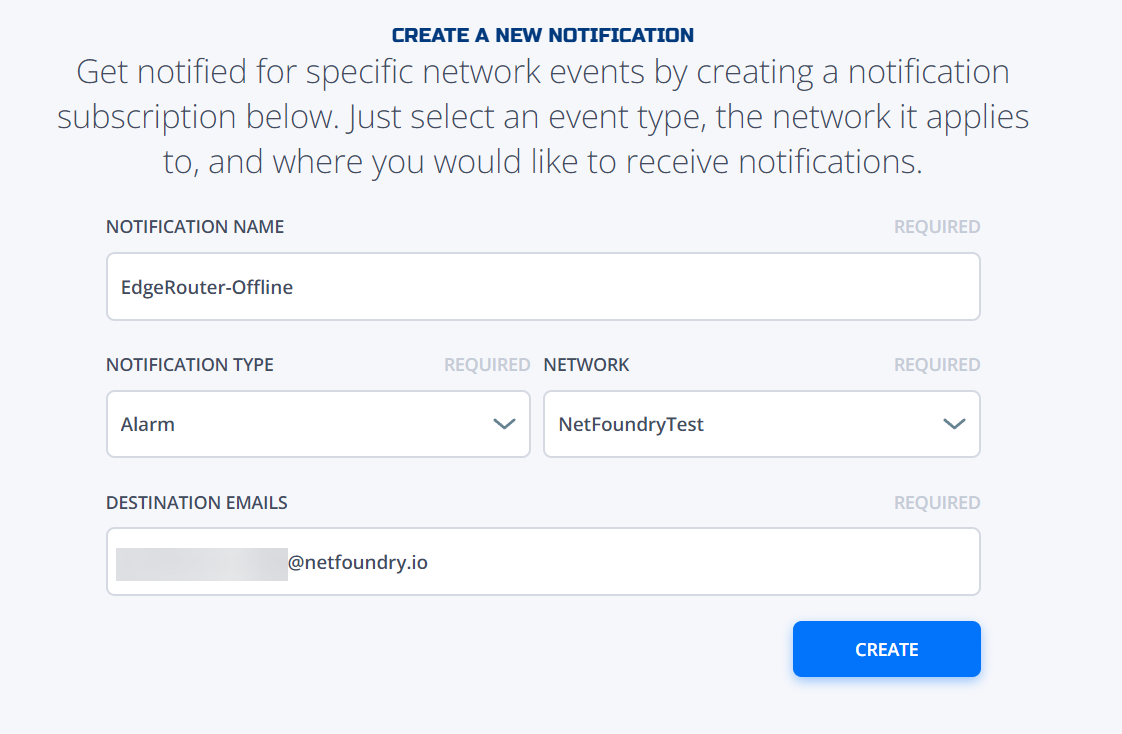 You can also set alarms for a specific network from your Network Alarms page. Click on the alarm from your Network Alarms List and you will see a pop-up window stating 'ADD NOTIFICATION' click here and you will also be able to enter the same fields as above to create a notification.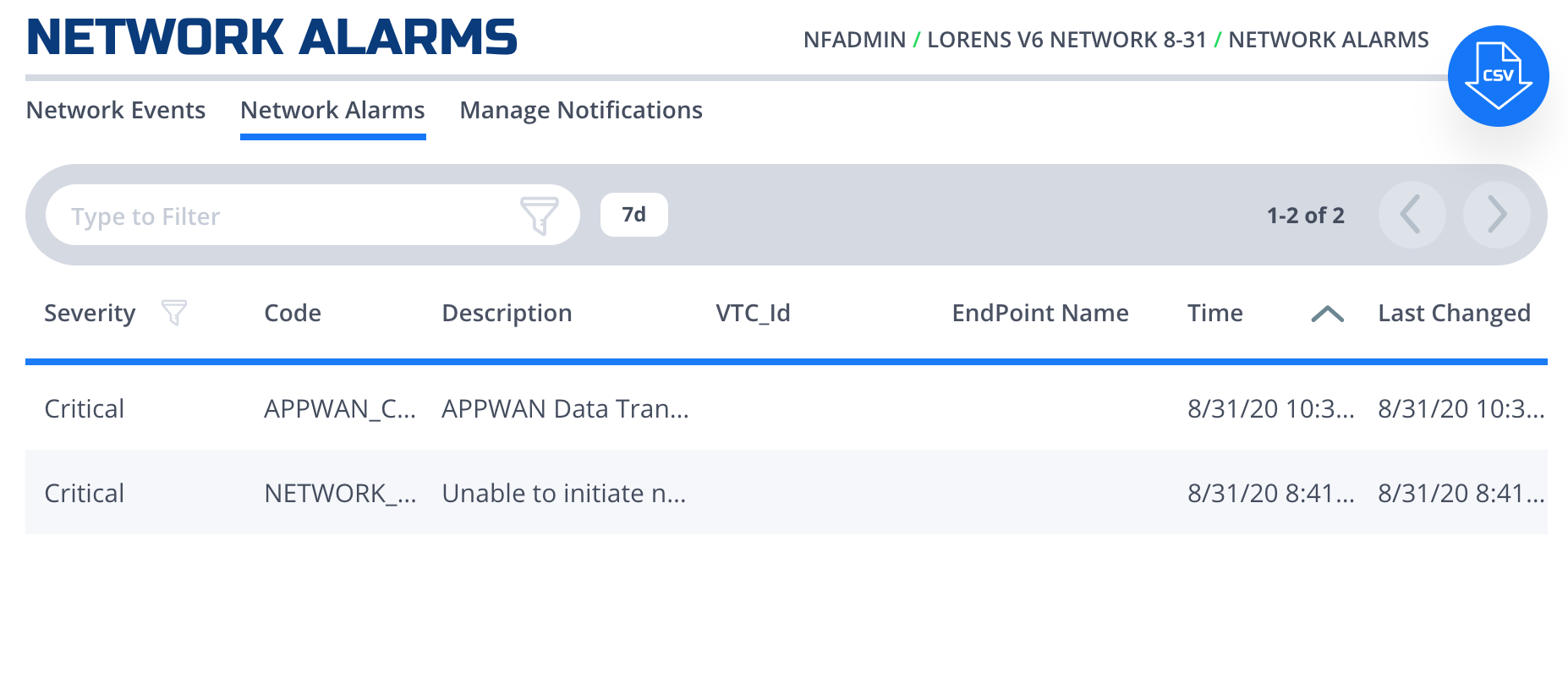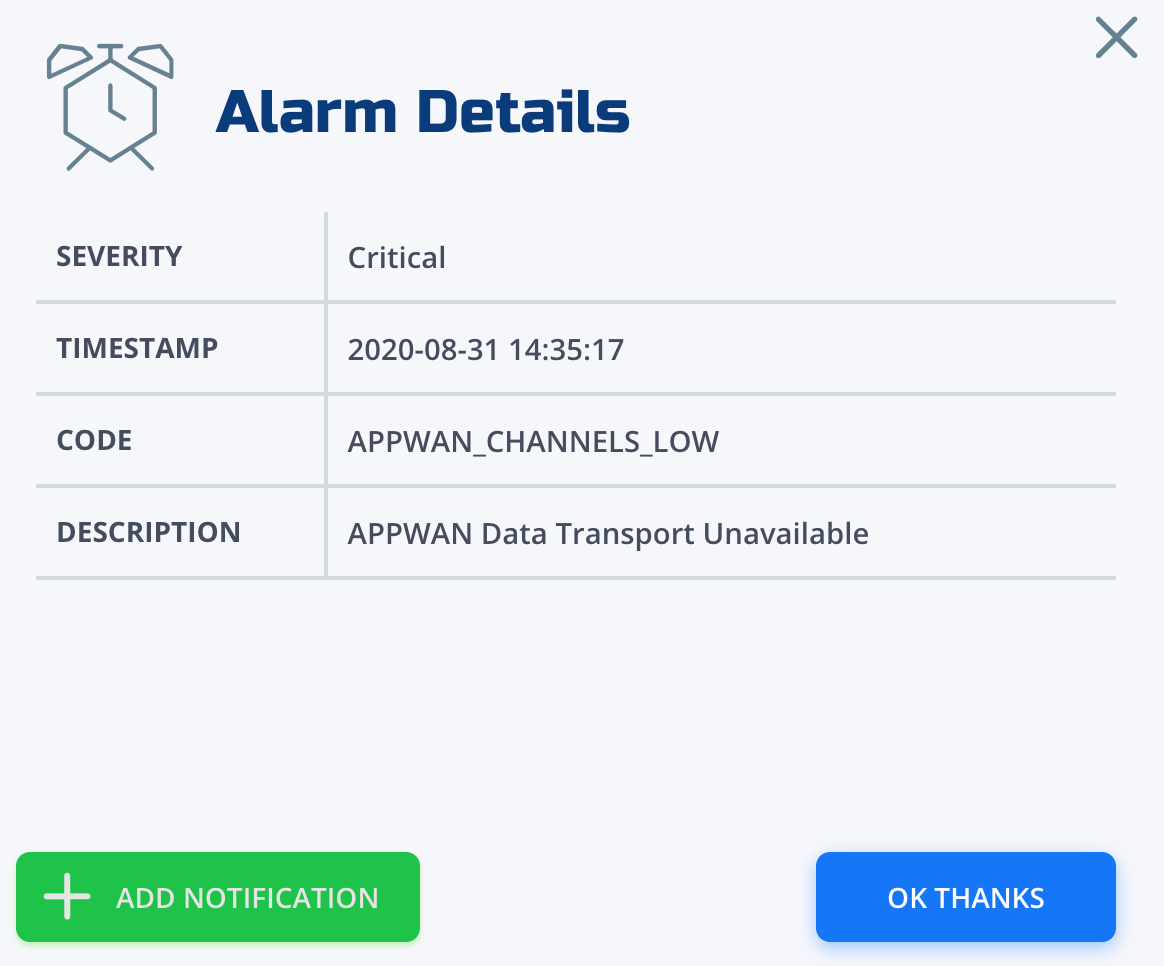 Deleting a Notification
If you no longer wish to be sent alarms via email, simply go to your Manage Notifications page and click on the ellipses on the right and the dropdown has a 'Delete' option. Click on that and your notification will be deleted.