Overview
This update covers items released over the last month. Release Notes of November 7th and November 29th are covered in this bulletin. Highlights include the release of "Service Dial Health" metrics in the console.
Service Dial Health:
Under each service config in the console, you will see the metrics icon on the top left.

Service metrics now display service dial health in addition to usage.
The half piechart shows the overall % of service dial health and the graph allows user to view the individual metrics under service dial health.

| | |
| --- | --- |
| Dial Metrics | When does it occur? |
| service.dial.success | All route responses are returned successfully |
| service.dial.fail | That route response returned with error |
| service.dial.timeout | If all route responses are not received in time |
| service.dial.error_other | If there is no terminator/dial identity for the service or if there is no path from initiating edge router |
Like other metrics, service dial health metrics is available for different time periods - last 1hour / 6hours / 24 hours / 7 days / 30 days. This feature that would be further developed is intended to provide more visibility to solve service reachability issues during operations.
Improvements to existing features:
1. Cloud provider listing for creating hosted edge routers
NF Hosted router provisioning lists cloud providers and their respective data centers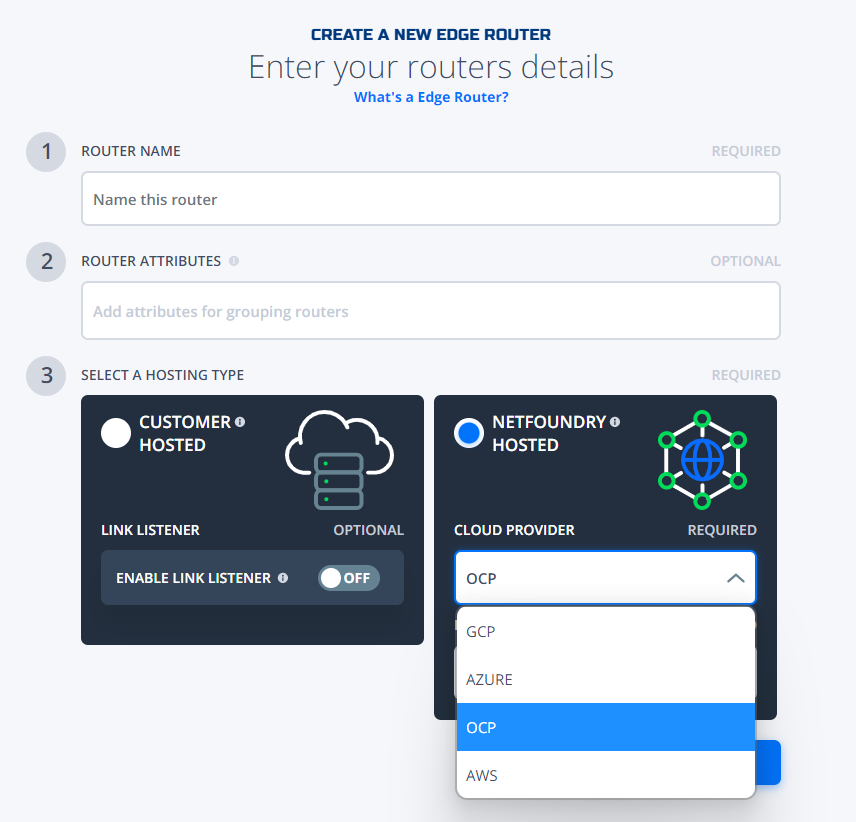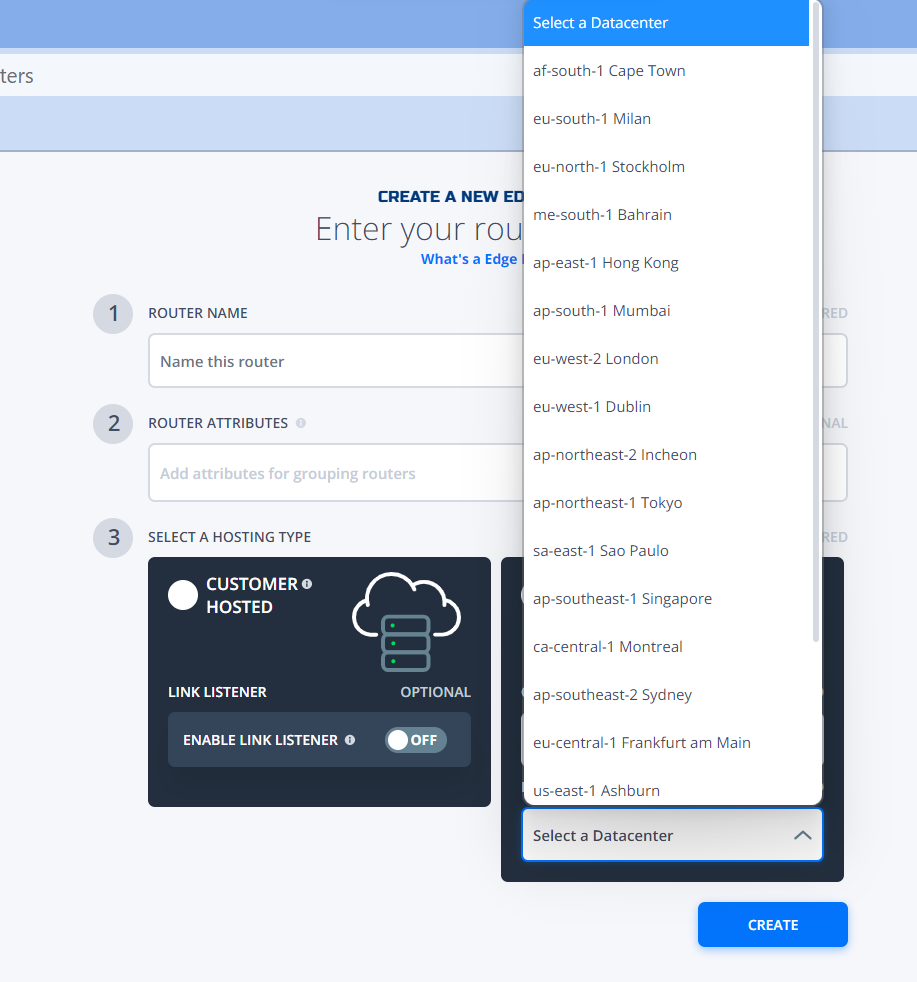 2. Ability to edit email ID in existing notifications
You can now edit the e-mail ID given for event notifications.
3. Network visualizer now displays edge router utilization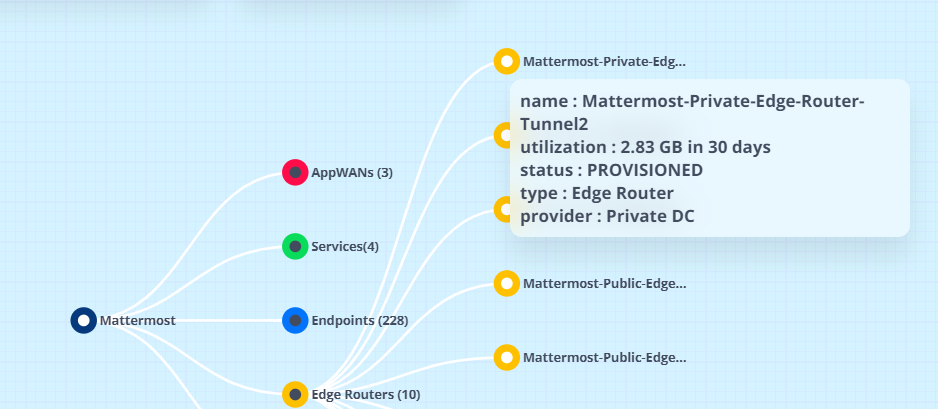 Support Guides / Software Releases:
- NetFoundry for Inter-cloud connections ( Private to Public / Public to Public / Private to Private)
Closing Thoughts
If you have any questions or feedback about these features or anything to do with NetFoundry please contact us at customer.success@netfoundry.io