Overview
This bulletin covers features released in October and November 2022 and other updates. Highlights include console branding, re-enrollment of endpoints and latest blog on securing NGNIX based web APIs.
Add your brand logo to console:
Org admins can upload the brand logo to the console. The logo can be uploaded under the organizational settings. One can upload both the dark and light mode logos that is applicable for the dark / light themes. A PNG file of resolution 500 PX x 100 PX is supported. A transparent background will let your logo look great on the console.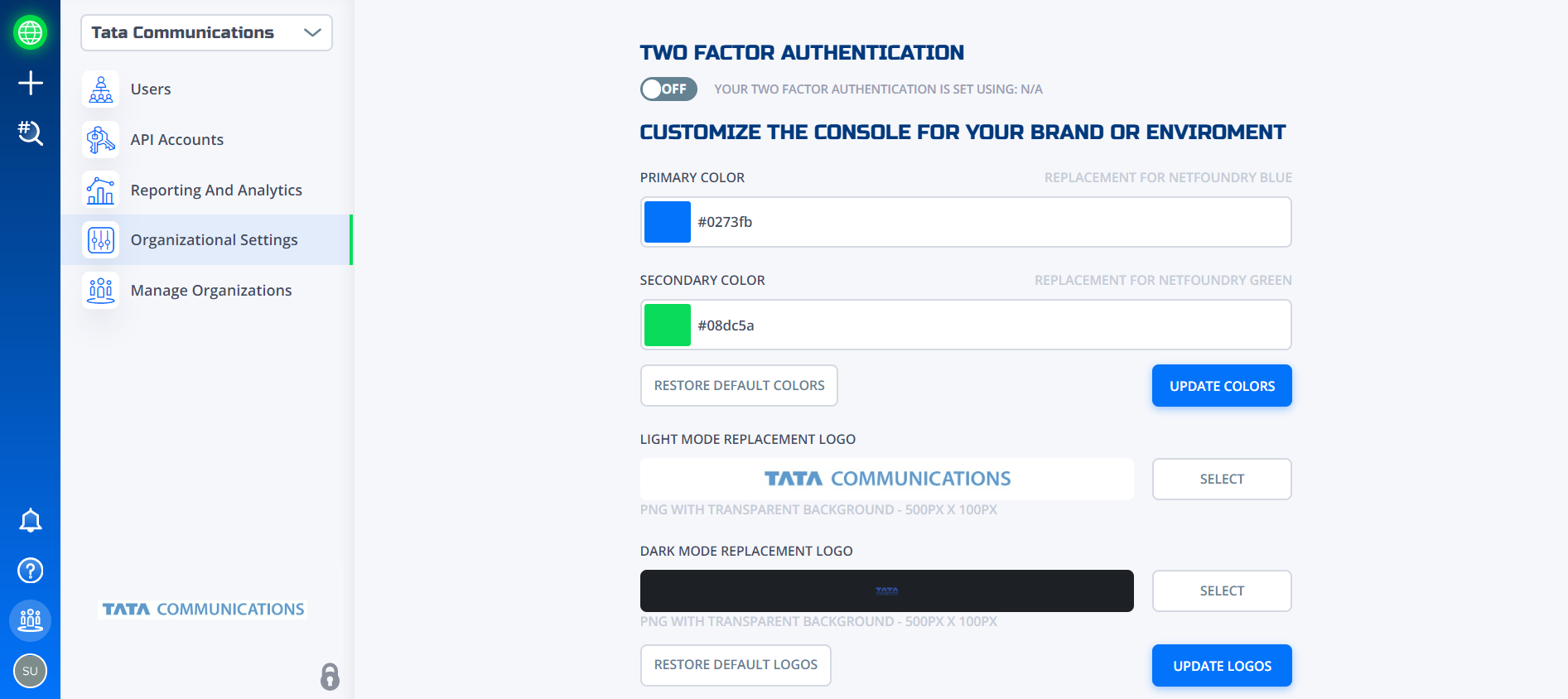 Improvement to MOP API
While provisioning customer edge routers via MOP APIs, you can now add the router endpoint attribute while creating the customer hosted edge router. Earlier, the endpoint attribute could be added only after the router was provisioned.
Re-issue tokens for registered endpoints
To support the requirement of users to change their devices without the need for deleting and re-enrolling the endpoint in the console, NetFoundry has launched the ability to re-issue the registration token via the "Re-Enroll" option under endpoints. As the name states, an endpoint is re-created with the same old name / attribute etc in the platform and gets a new JWT for enrollment with the new device.

Time based search of events:
Console now allows you to search for network events, management events and metrics based on specific time stamps.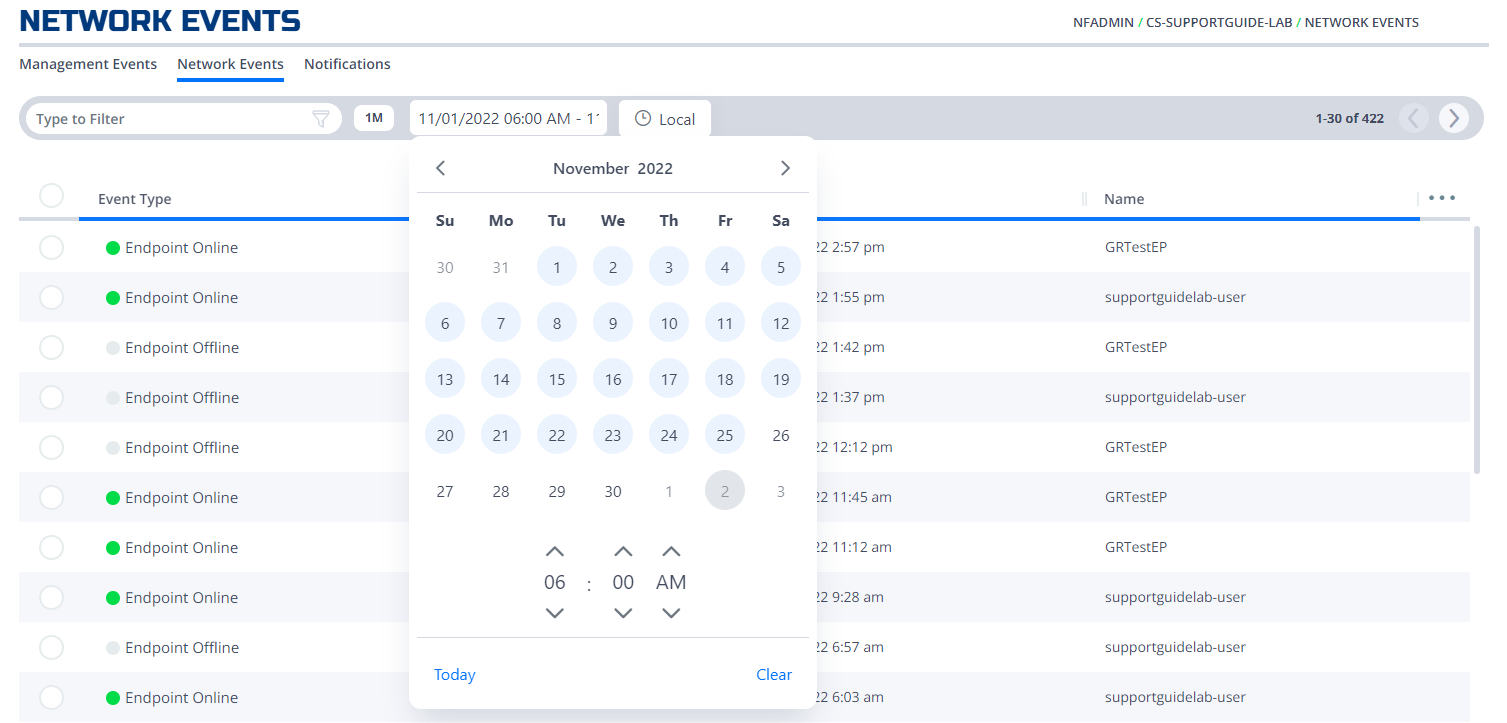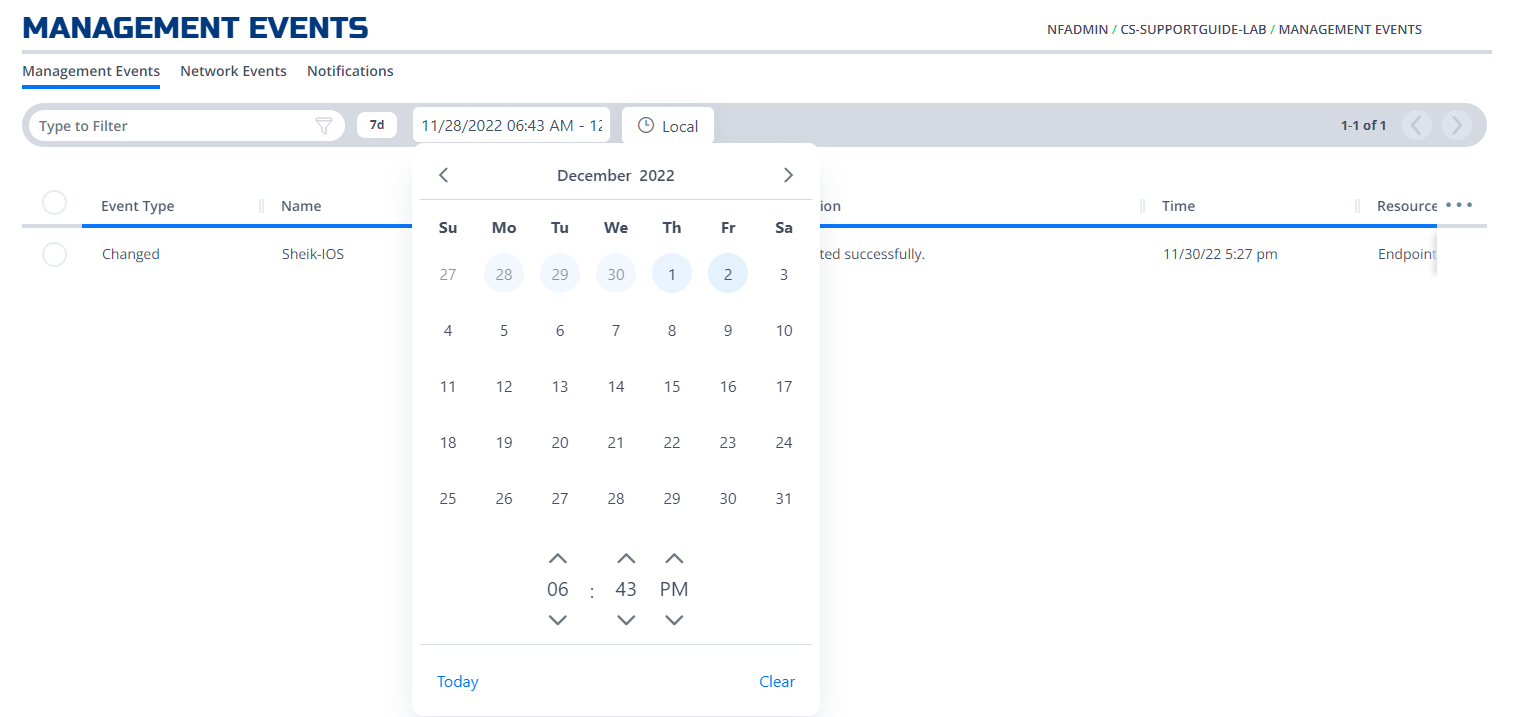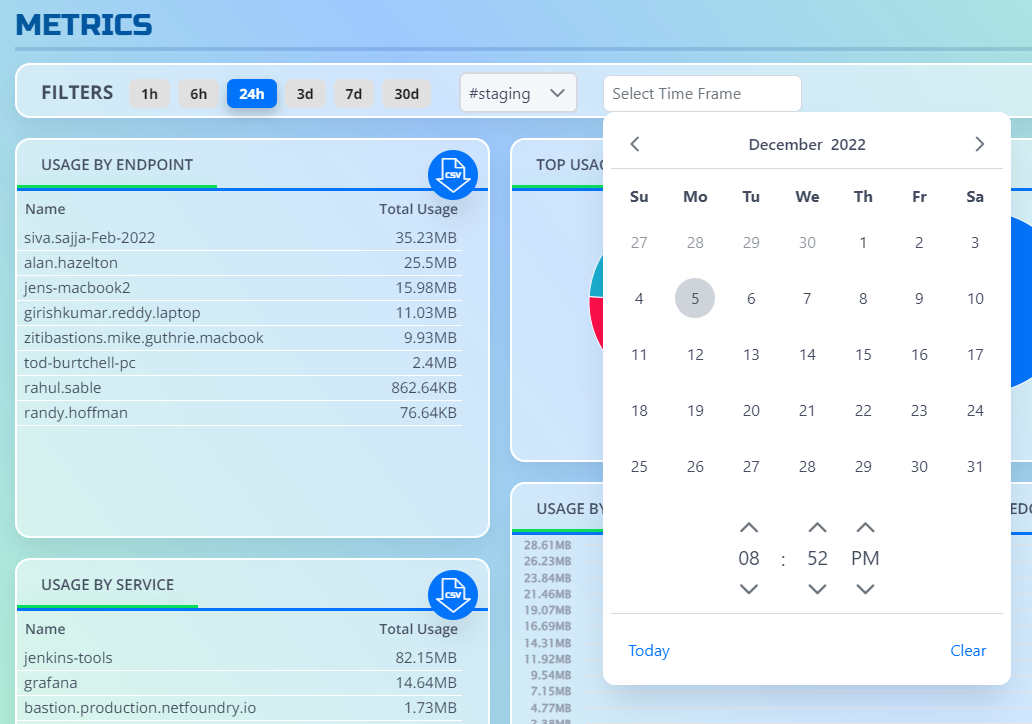 Beta of WDE UI:
Our developers are working on a new UI for Windows desktop edge ( and other ZDE endpoints). Pls check out the beta and tell us what you like in the new UI, what our developers should improve etc.
https://github.com/openziti/desktop-edge-ui/releases/tag/3.0.5
You can share your feedback in the form or write to customer.success@netfoundry.io
Updates on ZTAA - Zero Trust Application Access and ZTHA - Zero Trust Host Access:
NetFoundry and our customers have been working together on the journey of application embedded zero trust networking that is the most secure of all the zero trust network models. Here are some of the many examples of how NetFoundry can secure networks for apps and workloads:
Read more at NetFoundry For developers
Articles , updates and software releases:
Closing Thoughts:
Watch our youtube channel and openziti channel for updates, demos and all exciting stuff on NetFoundry. If you are interested in our "Browzer" beta solution, or if you have any feedback about these features, please contact us at customer.success@netfoundry.io