NetFoundry is an orchestration platform for network as code. Utilizing NetFoundry's automation user's can build application specific global transport networks in a matter of minutes that enhance application reliability, performance and security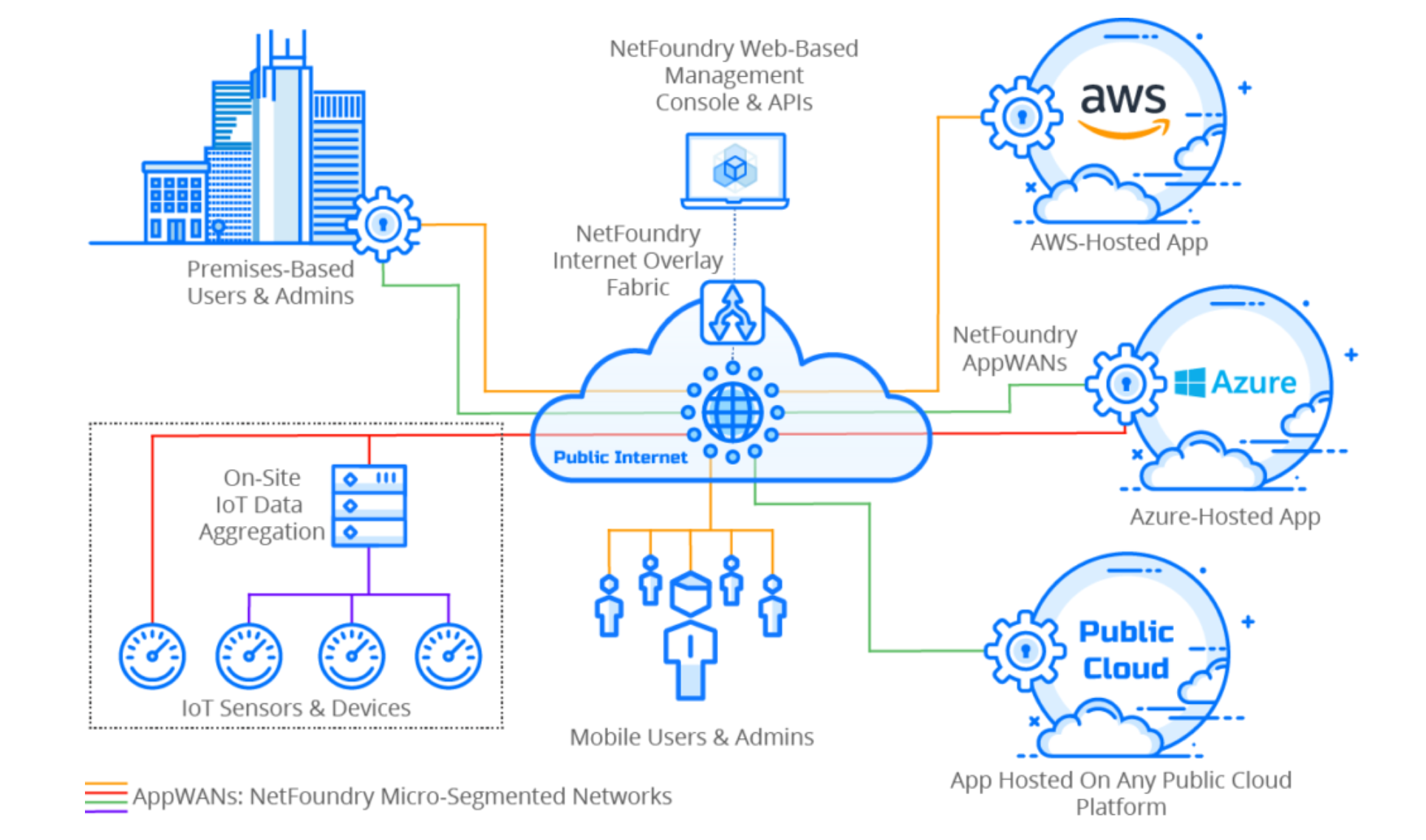 To build a NetFoundry network you need 3 things:
The first is a public cloud account (such as an AWS or Azure subscription), or have the necessary privileges to install a virtual machine and/or install a client onto a machine in your environment.
Secondly you will need an application to connect to or use the NetFoundry provided Hello World application.
The last thing needed is an internet connection. (Outbound connections to below ports)
Description
Port Numbers

Needed for one time registration of endpoint into the NetFoundry Network

For regular connectivity to the NetFoundry Network

TCP 80, 443
UDP 49002
TCP/UDP 5520-5550
Building a NetFoundry network, via our console or API's is simple and easy to get started.
Step 1 - Sign up for an account with NetFoundry.
Step 2 - Deploy a NetFoundry Endpoint.
NetFoundry Endpoints are software installed in a cloud provider (AWS, Azure, Google Cloud, Digital Ocean, etc.); within your own datacenter; or on a device.
Step 3 - Define your service.
Unlike traditional VPN's or direct circuits, NetFoundry connects applications or specific subnets. You define those destinations via their IP address or subnet range.
Step 4 - Create your AppWAN
NetFoundry AppWAN's or application specific networks are created by joining together endpoints to the services they need to reach.
NetFoundry automation will build the supporting overlay network as you define and deploy your network. Information about the network you've just created will be displayed on the network dashboard within the NetFoundry console.